thinks Halo Infinite is a new graphical benchmark
What are we looking at here, Zelda games hold every great score imaginable, Nintendo has been to the big stage before winning game of the year awards and the franchise has been impossibly great.
Skyward Sword is set up through it's motion controls but it shouldn't be judged off of that, setting a tone of change for the franchise.
Big picture, characters like Navi and Ganon got pushed out the door instead for Fi and Ghirahim.
Nintendo deserves credit here, shocking the world with motion controls in a historic franchise and the criticism it gets is where I tend to disagree, motion controls were an opportunity you couldn't pass up on with the Nintendo Wii.
The temple design is an all time achievement. it's about upgrading your sword, collecting weapons, finding keys to open doors and basically going through environments where you get to traditionally solve puzzles to advance and
motion controls doesn't tarnish Zelda's legacy.
Zelda games are measured by one thing on the internet, the level designs. skyward sword has the worst controls but its loaded with content, dungeons, and talented level designs (50+ hour game, longest zelda game in a while)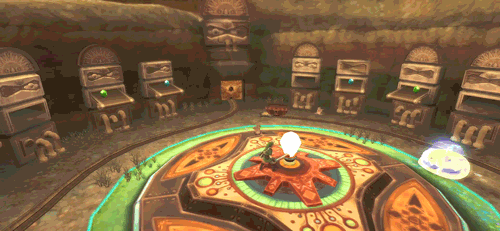 No offense to the other regions in the game but Lanayru kinda pushes the interesting level design, interesting NPCs, incredible graphics and "timeshift" stones that allow everything to appear hundreds of years into the past that made playing through this region of the game fun.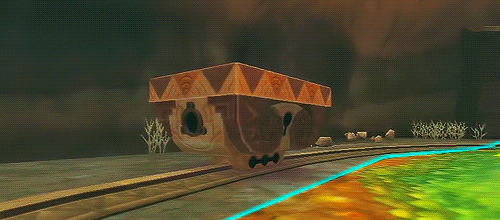 That, is awesome.
The game's problems are solvable you can make the game less of a chore, you can limit the backtracking, traveling from providence to providence. You might have noticed but there's a lot of backtracking from region to region, a controversial decision in the Zelda community.
The soundtrack is unique.
The story is a service to the historic Zelda lore, and it's treated like an epic, you know, story lines with NPCs, nostalgic
sounds
and sights, and saving the princess Zelda from the evil demon lord more than anything.
Zelda is an established franchise and I don't think anyone believes it's a bad game. I imagine Nintendo will release an HD version of it and create some sort of anniversary for it.
Last edited: