thinks Halo Infinite is a new graphical benchmark
In the spring of 2022 I began a Sackboy game that's in a particular genre of games that's supposedly for kids. Sackboy demands concentration, and it's familiar to a Mario or crash game but has technical changes and different qualities.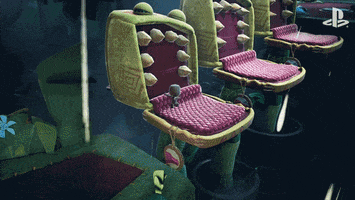 Actually enjoyed the pace, and the game without a now traditional 3D world we saw in the little big planet games.
Levels are short and long, and take place in the craft world, a civilized society that is attacked by an enemy named Vex, to me it's the first game to enable Sackboy's story and gives something for Sackboy to confront and fight for.
Over the past three months I played this clash between Sackboy and Vex. It's everything. The graphics, the
soundtrack
the core platforming concepts, collecting.
Check out this game if you like simple controls, innovative platforming and made with fun in mind. It's a necessarily PlayStation exclusive to play and perhaps a AAA launch game. Thank you.