Note: concerning the PSP version
GTA 3 was actually the.. fourth game in a series that began with a first game, believe it or not. The first 3 titles - GTA 1, GTA London, and GTA 2 (off the top of my head may have been more) - were top-down games with tank controls and zaney cities. GTA 2 remains to this day one of my favourite games in the series, it has wonderful attitude, awesome characters and wild missions (hijacking a bus and driving it to a hot dog factory where you watch the passengers being herded in orange jumpsuits into a giant meatgrinder, they delivering them as hot dogs, ........ actually chills me to the bone just writing about it)
After GTA 3 took the series into 3D however I thought we were done with top down games. I have of course played each of the subsequent mainline titles - I've not really enjoyed anything after San Andreas to be honest - but I always passed over the PSP titles because, when I looked up screenshots, they all seemed to be very pared back versions of GTA 3 and Vice City - same 3rd person perspective, just hugely reduced graphical quality. and I felt like it wouldn't be worth playing on a PSP with its missing second analog stick.
Little did I know - clearly - that in actual fact Rockstar DID revisit the traditional top-down perspective in the form of GTA: Chinatown Wars. This one sits pretty atop the metacritic PSP rankings and yet I never played it because, I thought, I don't play PSP for spinoff western titles! Where's Lumines and Tactics Ogre at?! Besdies, the title somehow made it seem like it would be a spinoff like the Assassin's Creed Bloodlines games or similar.
Boy was I wrong!
GTA: Chinatown Wars is the coolest, slickest, most fun, best soundtrack'd GTA game I've played since San Andreas.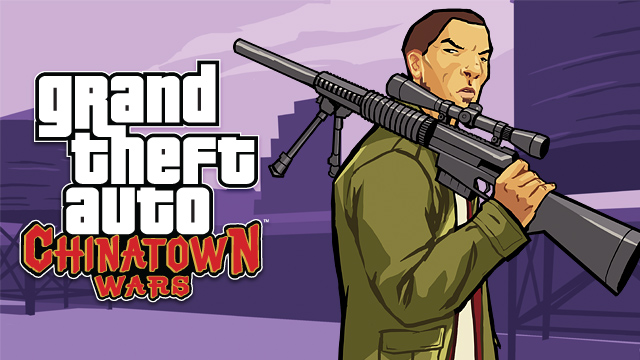 ​
Pros:
- Awesome cutscene style, story, a refreshing main character with a far-flung take and a lotta chutzpah.
- The return of over-the-top stuff from those earlier GTA titles
- Brain-exploding soundtrack with everything from MF DOOM to traditional Chinese Gu Zheng music
- Insanely stylish and snappy PDA mechanic for a menu system
- Awesome camerawork and controls
- A refreshing take on cop evasion
Cons:
- They've kept the same 32-bit, or whatever, character models from GTA 2, they look pretty bad on my 4K tv though they might be fine on PSP, also they're kinda out of scale with the cars.
- Can't think of anything else.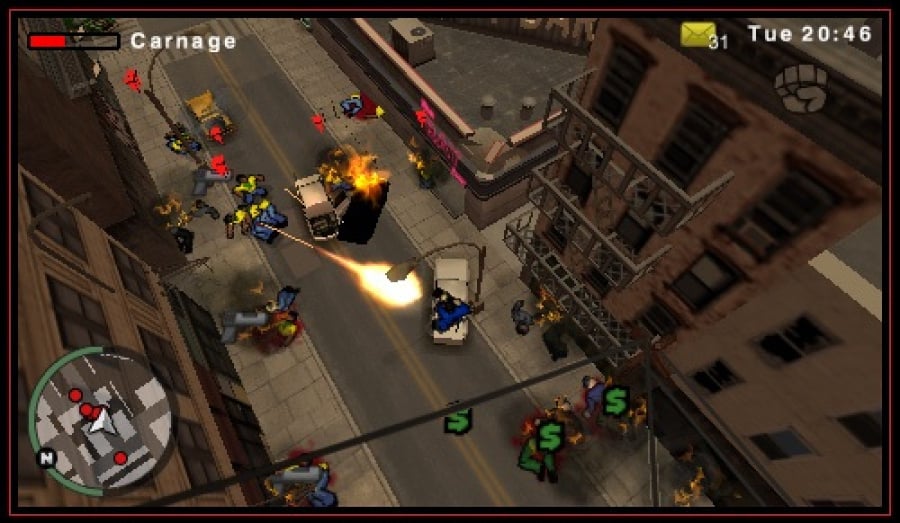 I could go on. I've been playing this on my xBox Series S which is a fantastic emulator, so I've been playing it in super clear 4K. That makes it a real trip, especially on TV speakers. I can also recommend playing it via Adrenaline on a Vita, where you'd also probably get boosted visuals. I'm sure it works wonderfully on PSP too, should probably get a PSP 2000 or 3000 for the boosted RAM though.
Hugely recommended
(Hugely recommended on psp or ppsspp to be clear)
Last edited: