I've slowly realized that I absolutely love the few 6DOF shooters I played in my lifetime. It's a genre that demands a little more coordination than a standard FPS, but when everything clicks, it can become a ZEN-like experience. A sort of kaleidoscope of fluid movement in all directions through multi-colored lights and explosions. The 3D maze-like level design associated with the genre scratches the exploration itch while demanding a level of spatial awareness that is not common with other type of 3D shooters.
My experience with this genre started with:
Wait hear me out, I'm not that crazy. The cyberspace sections of the original System Shock is the earliest representation of the genre I can think of. Even though the controls were clunky as hell, it was kind of amazing to move and shoot freely in an enclosed space like that, in true 3D. I'm sure is not coincidental that two guys from Looking Glass Studios (Arguably my favorite PC developer of all time) launched their own company in the 90's called Parallax Software, which produced and developed the game most associated with the genre.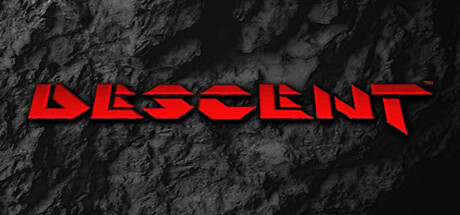 Descent came out during the Doom craze which I guess didn't help it having a bit more exposition in that time. It did a lot of amazing things back then. It's arguably the 1st true 3D game with texture mapped polygonal enemies and environments. It managed to run pretty well on low-end hardware despite the game complexity and in my opinion it nailed the feel of movement and shooting perfectly. There is a chunkiness associated with the way the enemies react to being hit and how they explode in pieces that feels incredible even to this day. The sound design was also top notch. I think Descent should be mentioned along the top 20 games of all time. The reason this game is not ranked higher on most lists is because of the learning curve associated with the genre.
In these type of games, if you want to enjoy them properly and have a fighting chance you have to: Strafe in six different directions (Up, down, left, right, forward, backwards) while being able to roll your ship clockwise or counter clockwise while also pointing your view in a 360 degree sphere while aiming, shooting and managing weapons and ammo. At first it feels like a lot to manage, but once you ease into the controls, it becomes second nature and suddenly it clicks. Having your brain managing that workload requires a concentration level that ends up augmenting your immersion. You lose (In all the sense of the word) yourself on those subterranean mazes. Its great. A little later they released Descent 2 which still plays great but feels more like a mission pack for the 1st game.
Descent didn't have as many "clones" as Doom had, but there is a notable one that I think it's still worth checking out.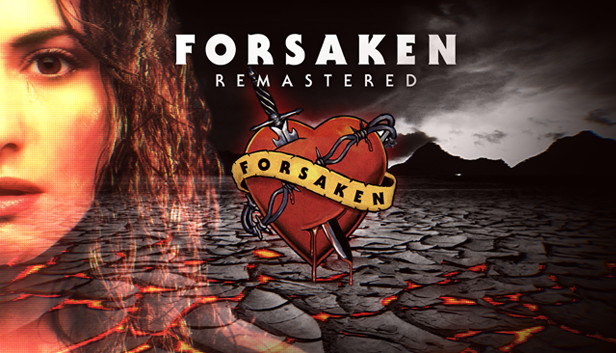 Back in the late 90's, Forsaken was to Descent what Unreal was to Quake. It took the concept and injected it with better technology and a wider color palette. Forsaken was a showpiece for the early 3d accelerators. It had great compatibility with different API's and it also ran great on low-end hardware. In my opinion it didn't push forward the genre from a level design standpoint, but it nailed the feel of movement, shooting and the audiovisual package perfectly. The colored dynamic lights made the game feel cutting edge and it received a couple of great ports to consoles of the time. I consider the PS1 port one of the most technically accomplished games on the system. It targeted 60 fps while preserving most of the bells and whistles form the PC version. Check out if you can the amazing Forsaken port Night Dive did for PC.
I remember that Descent 3 came out a little bit later, but never had the chance to try it because its a pain in the ass to get it running properly on modern PCs. But it feels weird that after Descent 3 I haven't seen a true 6DOF shooter make a splash on the market. It's a genre that slowly faded out from the AAA tier of development. It feels even weirder that I don't remember a single 6dof shooter for the PS2 , for example. Neither for Gamecube or Xbox. The arcade flight/shooters like Rogue Squadron, Drakengard, Crimson Skies, etc are great but don't have the same feel for me. Maybe a few indie efforts exists on the X360 or PS3, never heard of any to be honest. A few months ago I played a little bit of the original Descent and was amazed at how well it holds up. Made me want to look for a good representation of the genre for modern PC or consoles.
I discovered: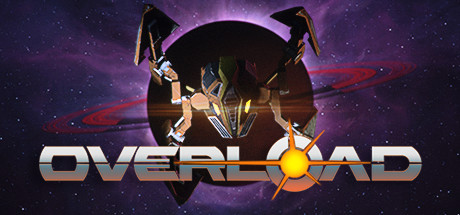 This is made by veterans from the OG Descent team and it shows. It feels amazing to shoot at things and watch them explode into sparks and debris. It feels amazing to move in 3D space. The weapon hit feedback is incredible. Its not perfect, level design is a little bland and assets are fairly limited. It's still a low budget game and it shows in that regard.Still, It's the Descent sequel I was looking for and I recommend it if you want to dip your toes on the amazing game play and feel only 6dof shooters can bring. The PC version supports VR which I assume would be super awesome and the PS4 port runs like a dream on PS5 (Locked 60 fps).
I'm currently playing through the campaign and its my go-to game when I'm anxious or stressed. Like the original Descent.. it becomes a ZEN like experience where you get lost in the maze.
Is Descent 3 worth the hassle of getting it to run properly? Have anyone played Sub level Zero, Retrovirus or Neon XSZ? Would love to hear some thoughts on the genre and if there is a hidden gem I missed this last 30 years.