It's been like 14 years since I last played it and yet I still remember some of the moments from that game
vividly
. Although when I played through the main game and the majority of the DLCs, I ultimately ran out of steam when I reached Point Lookout. I've been always meaning to go back and finish that expansion but somehow I never did.
Figured it's time to finally close that chapter of my life.
First, however, I couldn't miss this opportunity to play the game modded. I never owned the digital version so I went to Steam to buy one, and then fired up some basic modding tutorial. The first thing that the guys says is that the Steam version is trash if you're looking to mod the game, and you should get the GoG version instead.
Fuck.
Fine. It's only another 20 bucks that I'm giving to you TODD.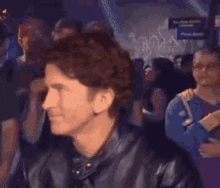 I get the GoG version, and get to modding. What a pain in the ass this is, really. If I were to give anyone any advice on how to mod Fallout 3, it's this: no matter what the modding community tells you, NEVER USE THE FUCKING MOD MANAGER. Seriously, I've been fighting that stupid thing for 2 hours last night, trying to run the game with all the mods, plugins, and script extenders that I wanted. But it kept crashin. Every. Single. Time. Finally I got fed up with it and started copying mod files manually into the game folder and enabling them through the game launcher. Then all you gotta do is to run the game though script extender executable and it works like a charm. Fuck your mod managers, they suck.
Anyway, after nearly 3 hours of modding the game and tweaking the settings, I was ready to go.
The feeling of leaving the vault for the first time will never be as awe-inspiring as it was for the first time. The feeling of absolute dread an shock that came over me when I first entered Springvale Elementary School and discovered that this is a pretty fucking brutal and dark game will never be the same as it was the first time. The excitement and sense of wonder that I felt whenever I decided to pick a direction and just stumble dick-first into something totally awesome won't be the same as it was the first time. But I think it only serves as a testament to what an amazing game this is, really. The fact that after 14 goddamned years (fuck, I'm old) I can still remember those quests so vividly means that they're just very memorable.
What really made the experience of playing this game for the first time so memorable is that it was kinda the first time I even played a game like that. It was the first time when I played a role-playing game that was also a first person shooter, and somehow every single quest that I stumbled upon was enthralling but also vastly more interesting than the main story, and exploring the world felt like such an epic adventure. It was a totally unique experience that I couldn't get enough of.
I miss the times when firing up a game could mean that I'll be embarking on one of the most unforgettable adventures of my life, and it will totally blow my mind with how different it was from everything else that I played up until that point. And I don't wanna end this rambly post on a somber note but I truly feel like outside of VR, games these days just became so homogenized and "safe" that there simply isn't anything new around to surprise you like Fallout 3 did back in the day. And it really sucks, man...
Anyway, Fallout 3. What an amazing game. I'm having so much fun right now. I really hope for Starfield to be even half as amazing as this. It'll be enough.
Last edited: