Just played through the game over the last few months for the first time after only a little bit of time with the botched PS3 port back in the day.
The PS3 port was so bad I swore the game off. Not sure what happened to it I think I may have threw it out or traded it.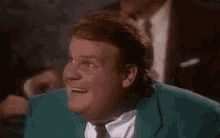 This game is insanely underrated on forums (even though it has good reviews) where so many people claim it's trash.
Hold my beer.
It's one of the best rpg's ever. Especially the game as it is now with all the bugs patched out and better graphics and load times.
1. The NPC's are more alive than any other action RPG
2. Combat is underrated. It's not amazing, but it's fun, weighty melee, good bow and magic.
3. There's a lot to do. Huge detailed world to explore. Epic music. Lots of towns to visit that seemed very realistic with people living on schedules or joining you on fights in Skyrim. I joined the stormcloaks, got married, kids, a house, became a vampire, a werewolf oh yeah.
Last edited: