This guy seems to get non-stop shit from playstation fans and the general gaming media. I think it's most likely to do with the idea that he doesn't come off as a 'gamer' and for some reason since execs like Shuhei and Phil Spencer started showing games they play and interacting with fans it's become a pre-requisite to run a company. Now people think in order to run a gaming business you have to have a high gamer score or earn a new platinum trophy every week.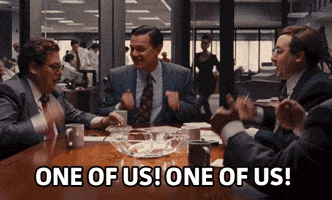 I think If fans had it their way SIE would only be releasing AAAA blockbuster single player games, 30/30, and half of them would be Japanese games published by Japan Studio or JRPG's specifically. Playstation would be going the way of Sega, relying on solely the ps5 to sell 5-15m copies of 4 games every year.
Jim Ryan is a big brain that knows exactly where the industry is heading. its heading F2P, services, cloud, multiplayer, shared experience, etc. Sony expanding into PC will pay dividends when inevitably digital becomes even MORE prominent than it is now. It will pay of when people get even more comfortable streaming games, and forgoing hardware in the far future. It's already paying off now with E-Sports, and evergreen first party titles. It would be absolutely boneheaded for sony to rest on their laurels of 1st party console dominance of last gen while Microsoft slowly monopolize the pc and mobile space.
Not only that but the GAAS initiative. It may as well be a curse word to Sony fans. Fans want single player, single player, single player, but they don't make a fraction of the money that popular service games do. Even Nintendo's biggest selling games don't really bring in the same revenue as popular GAAS titles, it will just never compare. Now that we see the impact that taking COD off sony consoles can have, it makes sense that sony has more than just AAAAA big budget games that sell 10 million copies, to carry them. Sony needs an Apex, Fortnite, GTAO, Warzone, Minecraft, etc…or I really don't see them having much of a competitive edge in the future. These are the important goals to have, not buying square enix for even more exclusivity to a franchise that sells 7 million copies.
A gaming enthusiast think they can ignore the casual gaming market which is why they hate Jim Ryan because he's forced to acknowledge the casuals, and less so the enthusiast. The 'real gamers' are starting to feel like second class citizens on playstation and they are not coping well with it. they aren't coping with how no one cares about them because they aren't spending money on games.
Enthusiast like to pretend they're the ones that shake things up and move the culture forward but they're not. Most of you don't even buy games brand new you wait until they are discounted and put on service, or whine about how its too expensive and then cry about Japan Studio closing down cause their entire generation of ps3 and ps4 game sold the equivalent to a week of fortnite MTX.
Jim Ryan is the hero you deserve.
Last edited: