Goodmorning GAF (Dutch time, woke up a 6:00)
First of all, I was contemplating making this thread or not for this last week. But due to having a lot of great interactions with a lot of you I decided to go for it =P
I want to thank all of you for making me laugh, having conversations with and even those that ultimately made me self reflect on various aspects of myself. (Not naming names because I don't want to forget someone)
Thank you all so much.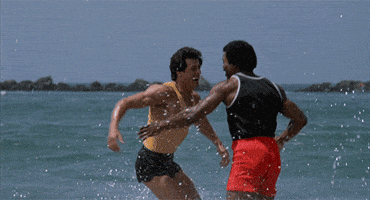 *Deep sigh*
Finally, it's time#. I've joined the 40 club! I've heard it's the new 30 =P
So weird thinking I'll be 50 in 10 years. But hey, you're 9⁶as old as you feel. So they say haha
Dont want to get all negative with an sob story but.. It hasn't been easy for me.
Chronic pain which turned me into a bitter chagrin prick that wasn't fun to be around with, even on here.. Which I apologize for. After looking and trying out some physical therapists I found one that found out where my pain comes from and after not even 2 months it's getting better already, yay!
And after founding out lots of my psychological issues arent autisme but trauma related I could (including some very bad professional advice) find someone who finally *got it* and we've been working with the new found knowledge with baby steps and that's going relatively really well!
I had set out some goals to reach before turning 40. Well. I got some done (somewhat)
I'm 6 weeks sober (alchohol). But today I'm going to buy a small flask of Jack Daniels or Ballantines. Hey! It's my bday!
I've also lost a lot of weight and have been going to the gym again. So I'm proud (or should be) I managed those goals =)
I've been mostly living in solitary the last 3 years so it's great meeting old friends at the gym again ♡
So yeah today, going to have coffee with my mom around noon in Hollands second most famous place "De Zaansche Schans" and around 17:00 I'm going to dinner with my dad in a Greek Restaurant.
Haven't eaten out (both. Hops gets it lmao) in ages so yeah pretty awesome.
PRESENTS!
I'll make some photo's later.
Want to leave this for what it is for now. But (here we go again....) not before a picture and video of my MrBean Christmas style celebratory set up lol!
As for the picture..
#
Last edited: