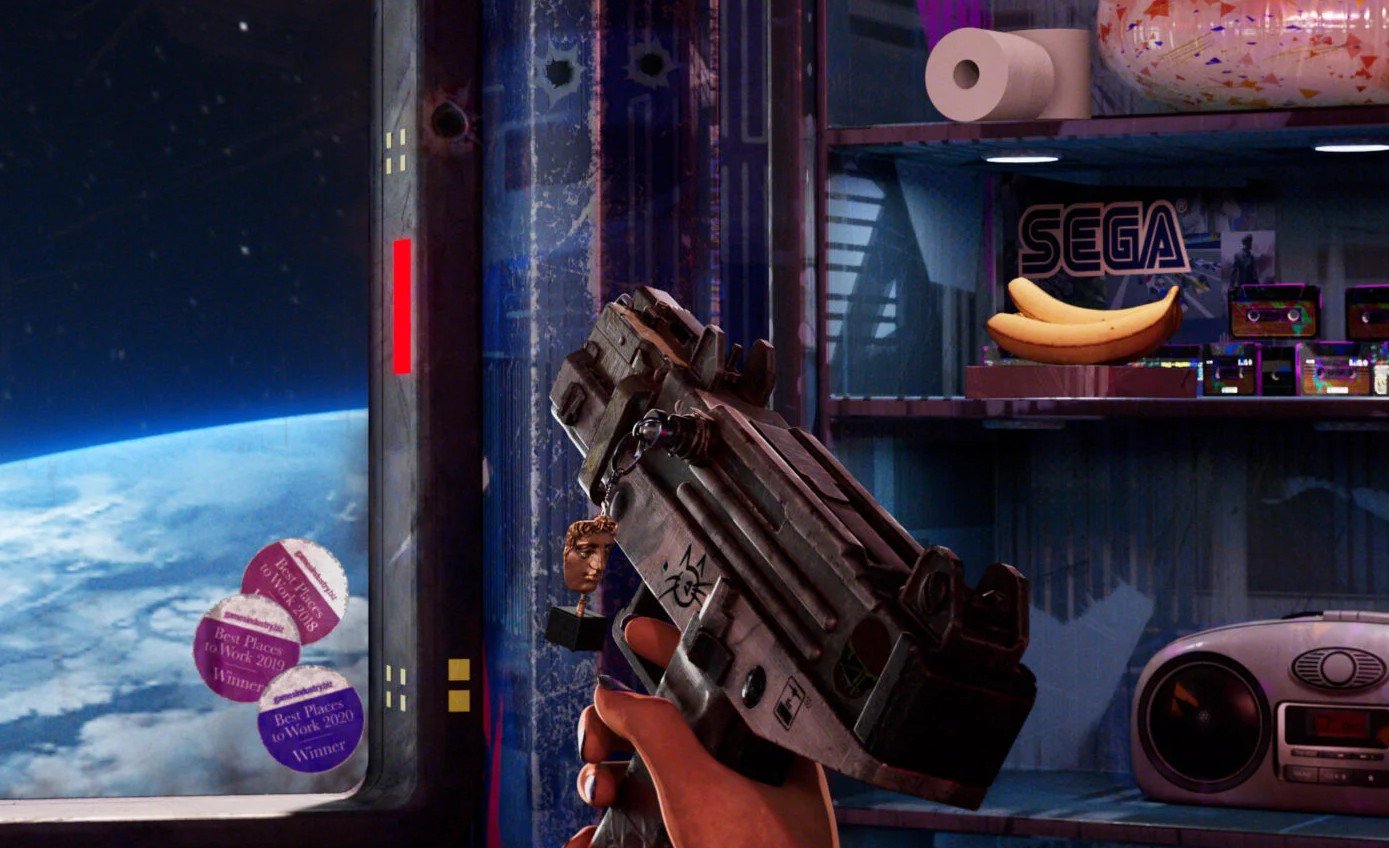 First teaser image includes references to Sonic, Monkey Ball and more…

www.videogameschronicle.com
The Total War and Alien Isolation studio has been working on the shooter for several years, but it's yet to be shown publicly. According to job listings, the game will be "something radically different in the FPS space."
The new image appears to suggest that one of the unique elements of the shooter will be its many references to other Sega titles.
Sonic can be seen floating in space, while a set of shelves next to the player house a Sega logo, a bunch of bananas (which may be a reference to Super Monkey Ball) and some paint-sprayed cassette tapes (which may refer to Jet Set Radio). There's also a Virtua Racing screenshot on the wall.
Other potential references are less immediately clear, including some toilet rolls and a giant inflatable unicorn. The former may refer to
Yakuza: Like a Dragon
, which includes the need to collect toilet tissues, while the latter may refer to ToeJam & Earl, which included a rubber ring power-up.
Although the image notes that it's "not representative of gameplay," it's likely representative of the overall tone and setting for the project.