Oct 23, 2016
9,445
20,834
1,185
MLB The Show 20 Custom info below.
Guileless
I
indigoSociety
JareBear: Remastered
DESTROYA
REDRZA MWS
Rbk_3
Catphish
Flying Toaster
synchronicity
The Elite
EverydayBeast
ThatsNotMyName
AND anyone else who is interested in doing a GAF MLB The Show 20 league
All Leagues offer a Regular Season experience that builds to a Postseason Playoff bracket ending with the World Series. If you didn't make the Postseason cutoff this season, don't sweat it. With no limit on the amount of seasons your league can play, there's always "next year."

Regular Season length is determined during the creation phase of the Custom League by how many teams are in the League and how many times you play each team (1, 3, 5, or 7).
So we can start small and build up if there is demand for a Private GAF League. Depending on how many teams we have, we can determine how many times we play against each other before Playoffs
Flexibility is important when coordinating online play. With Custom Leagues' flexible schedule, you can play your Regular Season games in any order. If your opponent is online, you can knock out those games right now! No calendar generation needed.
Awesome
There are two types of leagues in The Show 20:

The 40-Man Live MLB Leagues use the 40-man rosters of all 30 teams that are updated frequently throughout the year. If you're not happy with your current roster, try making some trades!
Diamond Dynasty Collection Leagues allows you to use your entire Diamond Dynasty Collection of player items to build your lineup. Commissioners can even set restrictions on team overalls to keep things even.
I vote using MLB teams at least to start.
Set your own rules and play with your friends* in MLB The Show 20's Custom Leagues!

blog.us.playstation.com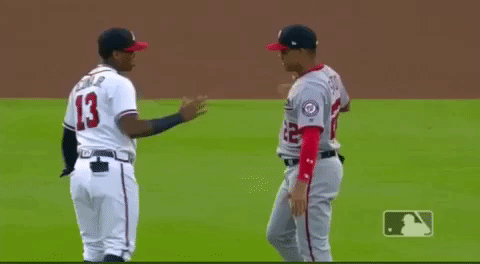 Last edited: