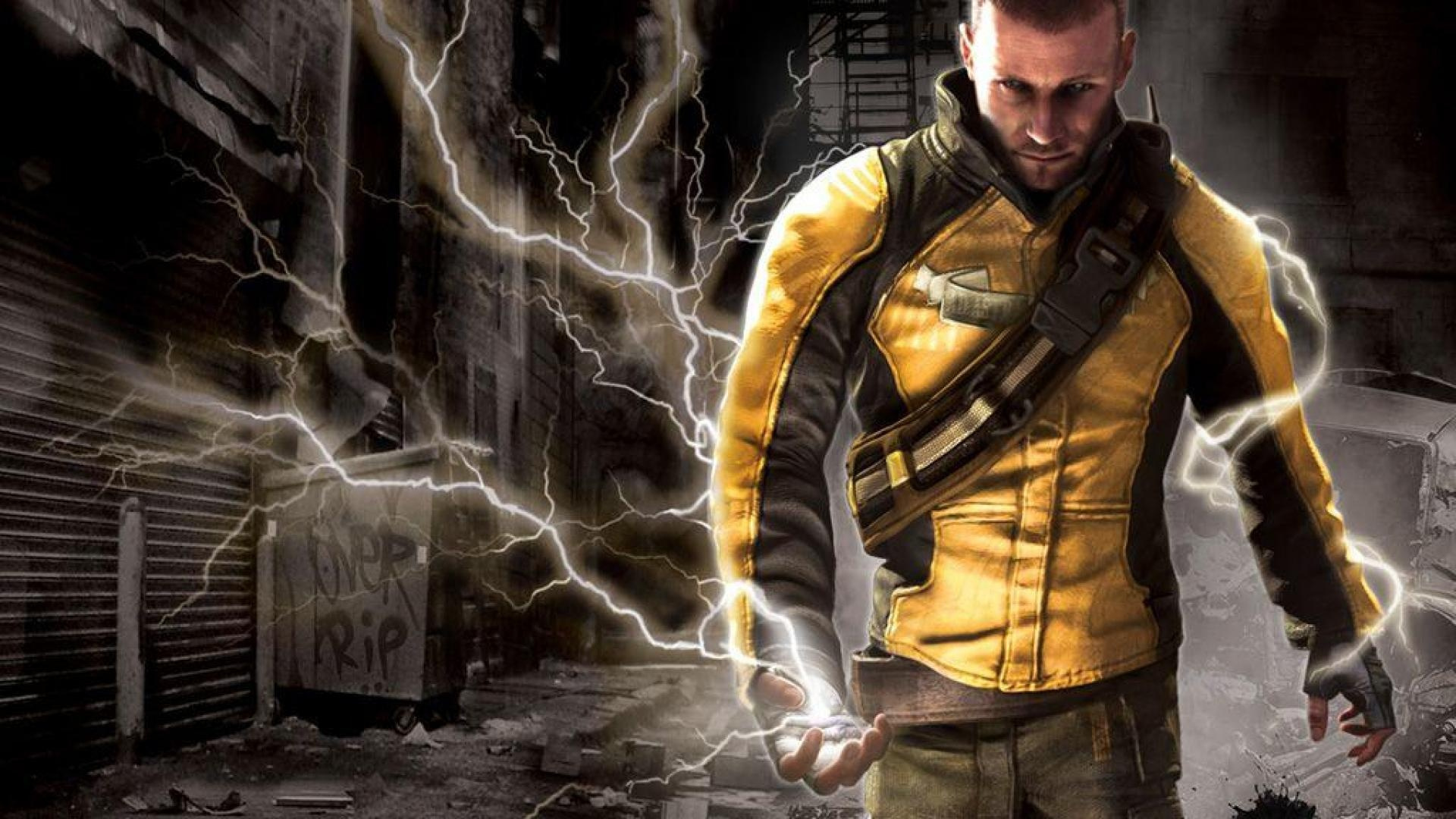 So I finally played through the first Infamous after getting a second hand ps3 for $40. Now I could've played it on Playstation Now, but that app is pure trash for PC so I figured, might as well get a cheap ps3 and play through some other stuff too (Killzone 2 is next on the menu).
Now, I gotta say that even after 11 years it's still a fairly enjoyable experience and I tried looking at this game through 2009 era glasses. I remember back then there was huge buzz over which game is better, Infamous or Prototype since they kinda released around the same time but the main difference was that Prototype was a multi platform game while Infamous was exclusive to Playstation (hence why I never played it until now).
I definitely understand the comparison now since both games share a bunch of similarities (edgy protagonist, similar looking cities, although Prototype was set in NYC, and similar character progression).
Graphics wise it's...ok I guess, I don't mind the low resolution since obviously back in the day people didn't seem to mind and I certainly didn't go into this playthrough expecting 1080p, but god damn the performance is all over the place. I really wanna know why the developers at Sucker Punch had the bright idea to ship their game (which barely can hold a steady framerate) with an unlocked framerate? One moment you're chugging through a fight or while traversing the city, the next you're next to the harbor and the framerate jumps to freaking 60fps, it made the whole experience feel a lot worse than it could've been if they had just locked the framerate to 30fps. It hasn't aged well, character models are low poly, character animations (especially NPC's) are laughable, but the electricity effects still look cool though so I liked that.
On to the gameplay....Here's a little guilty pleasure, I fucking enjoy the "ubisoft tower" style map where you can go around repeating the same shit over and over again and you unlock cool shit for your character. I know, it's bizarre, but for some reason I end up in a zen like state just going from one point of the map to the other clearing the area and regaining control, but I only enjoy doing that if the gameplay itself is fun, and thankfully Infamous has a fun enough gameplay loop, not the best mind you, but fun enough. I enjoyed using the electricity grenade, especially after you unlock enough power nods paired with the "refill power on successful hits" I was spamming it all over the place.
But, the thing that I hated the most, that I absolutely despised, are the rooftops and streets full of enemies with their knock of Ak 47's, that was maybe the most annoying thing about this whole game and one of the main reasons why I would rush to clear out the map as fast as possible. I get it, the city is in a messed up state, but please let me take two steps without getting shot at for christ sake. The npc's are hilarious, either getting in front of your shots, or just straight up laying on the street in need of healing. And please, did anyone ever figure out what it means when they stop you in the middle of the street saying that there's a mugging taking place and point into an empty street? Like, wtf are you pointing at, even when I clear the enemies nearby thinking "that's what they were pointing at", nope they just keep repeating the same line and pointing into nothingness.
The climbing mechanic is not the greatest, more than once did I miss a ledge because Cole just randomly decided to stop working and just drop to the ground, or worse just fall into water and die. It was at its worst at the junkyard section where it took me 20 tries for Cole to grab one specific ledge, I almost dropped the game entirely there.
Other than that the missions and story were pretty standard for that time, nothing mindblowing. I liked the comic book cutscenes, because of the already mentioned bad looking characters in game cutscenes would've been a bad choice, I mean even those that are already there look pretty rough, I'm sure they were rough looking even back in 2009.
With all that said, I think it also has the perfect length for this type of game and I'm already excited to play Infamous 2. I only played the first hour, and it's crazy how much it feels like a big improvement compared to the first one, it almost feels like a console generation apart, looks better and performs better lol
Anyway, a solid 7.5/10 for today, would've been an easy 9/10 if I played it at launch.
I really want that backpack.