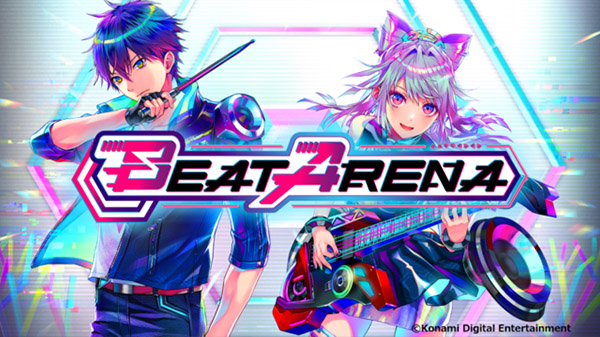 Konami has announced virtual reality band performance game Beat Arena for Oculus Quest and Oculus Quest 2. It will launch on March 12 in Japan and Asia for 2,990 yen with English and Japanese langu…

www.gematsu.com
This almost would have been a good idea (taking classic Bemani tracks into VR for a musical virtual reality experience that pays tribute to Beatmania in a unique way and finally revives Konami's music gaming history) if Konami had cared at all... Instead, Beat Arena for Oculus Quest looks to be bargain-basement effort with janky rhythm-action interactivity, the bare minimum production values, and no multiplayer.
Maybe it's better than it looks?
Game is only out in Asia right now, 2,990 yen, will be $29.99 USD eventually to check it out.
Strum, strike, and jam away! Liven up your VR gig! A new KONAMI music game is coming to Oculus Quest! Perform on stage in a band as a pianist, a guitarist, a bassist or a drummer, all in VR! * The target age of BEAT ARENA is 13 years and older. Includes tons of beloved KONAMI arcade tracks, as well all new original tunes. Perform your favorite songs from the BEMANI series in VR! You can even create your own custom avatar. Grab your friends' play data and enjoy a VR jam session together! Includes score ranking features. Aim for the highest score and find out who's the best performer amongst your friends!​
(*Total acknowledgement of the troll title. I just want Konami to sell of the franchises and call it a career already, if this is all they're going to put into their new products. Quest deserves better, and gamers in general deserve a better Konami.)
Last edited: