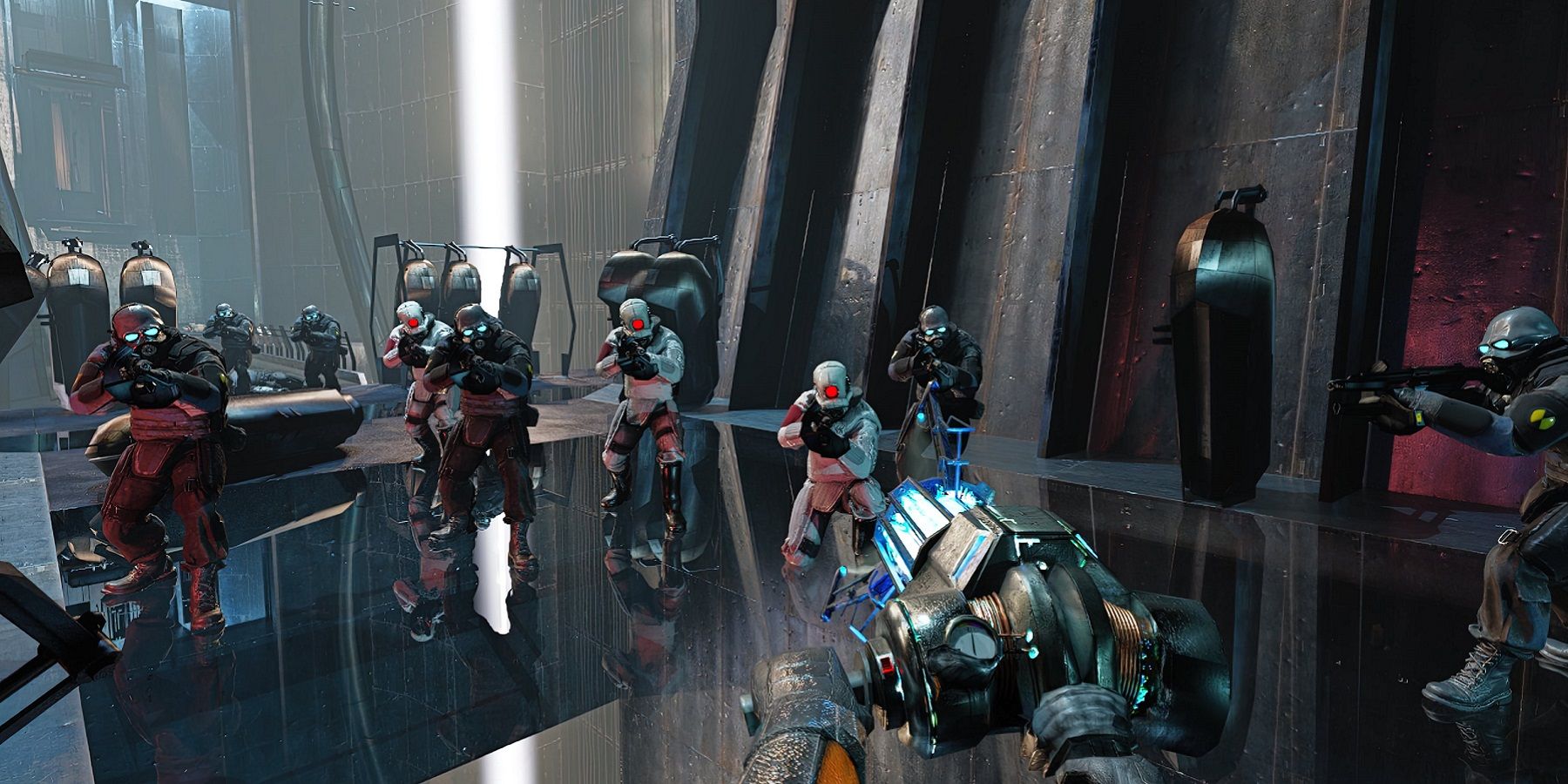 Some images from Half-Life 2 show the iconic FPS with shinier visuals, thanks to the newly released Nvidia RTX Remix toolkit.
gamerant.com
Now, thanks to RTX Remix being released, fans can expect to see classic video games be given a visual boost. One example has been spotted by DSO Gaming, which shows
Half-Life 2
through the Nvidia toolkit, specifically utilizing Path Tracing. The technology works similarly to ray tracing, in that it's used to give a much more modern appearance by improving lighting and reflections within a scene. The uploaded screenshots really do the nearly 20-year-old game justice. Anyone interested can download the RTX Remix from GitHub, and a report from PC Gamer links to a Discord server for getting started on a modding project.