The highly-anticipated Halo 4 flight – with crossplay – has made its way to Halo Insiders, our online esports events remain a staple of Halo entertainment in multiple regions, Halo 5's birthday celebrations continue, and we get a closer look at the coating system in Halo Infinite. Now that you...
www.halowaypoint.com
Over the last few weeks, a number of different marketing promotions have started popping up around the world with partners offering a variety of in-game customization offers for Halo Infinite. While we shifted our release to 2021, many of these programs are still proceeding this Fall as planned which lets fans redeem and bank items now. These cosmetics will be available in-game when we launch. From Mega Construx toys to Monster Energy drinks to Mondelez cookies, candies, and more, fans around the world will have opportunities to score 2XP boosts, emblems, and 'armor coatings.' We know folks are eager to get a better sense of what's happening out there and we're working with our partners to pull together the specifics around these programs. Depending on locale, there may be slightly different terms, conditions and rewards, but these products will be staying on shelves and we are moving quickly to adapt to the shift in launch. Rest assured, we'll continue to communicate these programs and prizes as they come online.

Admittedly, product promotions weren't how we originally envisioned sharing the first look at some of these customization elements. In our last

Community Update

, we offered a closer look at the "Monarch" armor coating – a special award being offered by Mondelez (

US

&

CA

), and before that, we shared

a closer look at the Monster Energy weapon coatings in this Xbox Wire blog

. Overall it's been great to see excitement for this early look at some of Halo Infinite's customization items but we know many of you also have questions. We've got a lot more to share and show about multiplayer and customization in Halo Infinite – and we will get to it in due time – but for now, we want to provide a bit more clarity around what you can expect from coatings.

...

Coloration, along with materials and patterns, will now be baked into the coating, taking the place of the primary/secondary armor color options found in prior games. While we understand that many players are fond of the previous color system, we're very excited about the breadth and scope of armor, weapon, and vehicle customization options that will be available in Halo Infinite because of the coating system. Additionally, players should expect more robust per-piece armor customization choices akin to what was available in Halo: Reach vs. what was offered in Halo 5: Guardians. And, as we expand our customization capabilities with armor geometry, materials, colors, and textures, it's important to the team that players are given even more opportunities to express themselves within the game itself (more on that later!).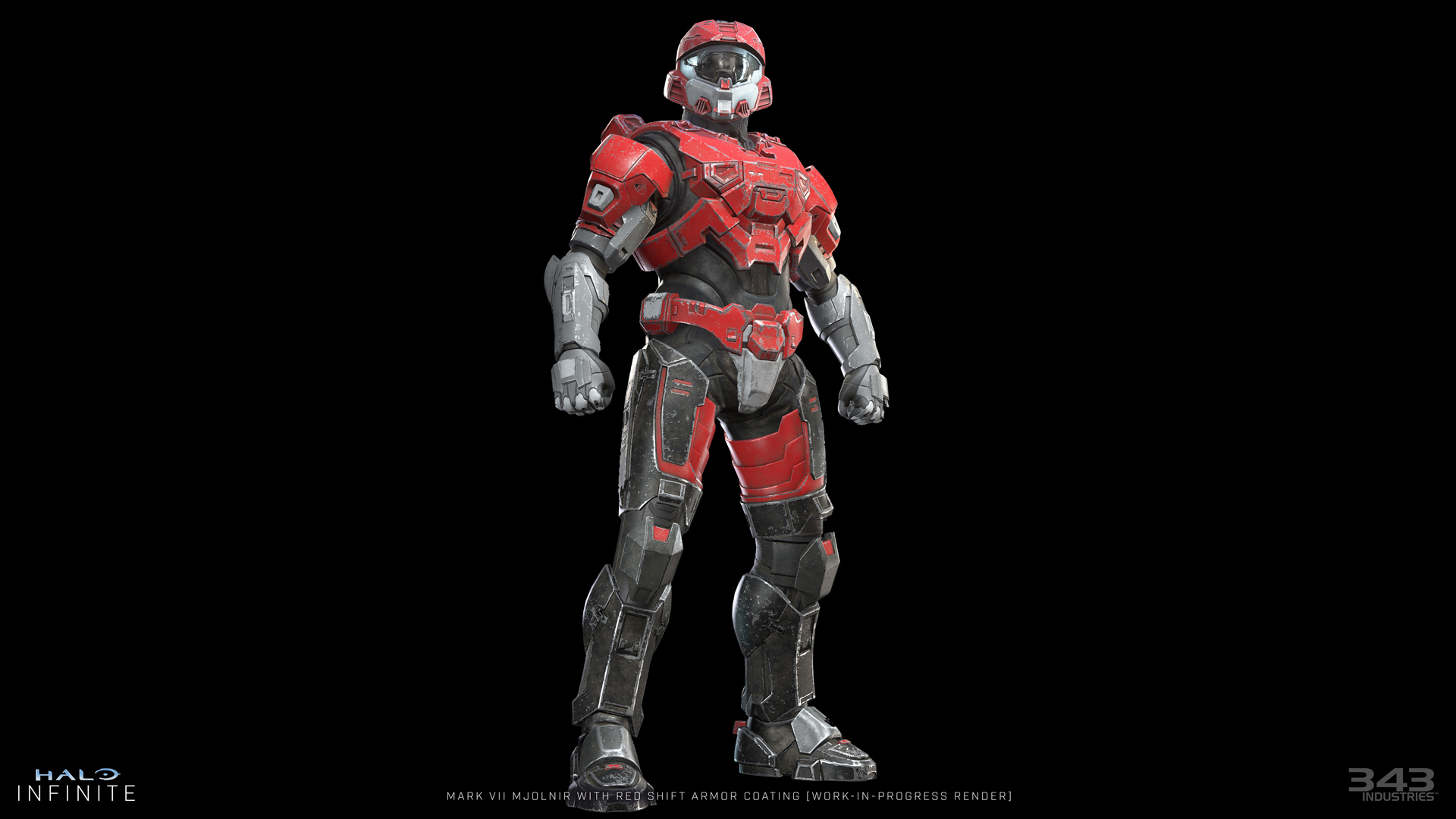 An arguably controversial decision. Shaders are neat in Destiny but removing a feature that's been around since 2004, in favor of what will most likely be battle pass filler, is pretty disappointing.
Last edited: