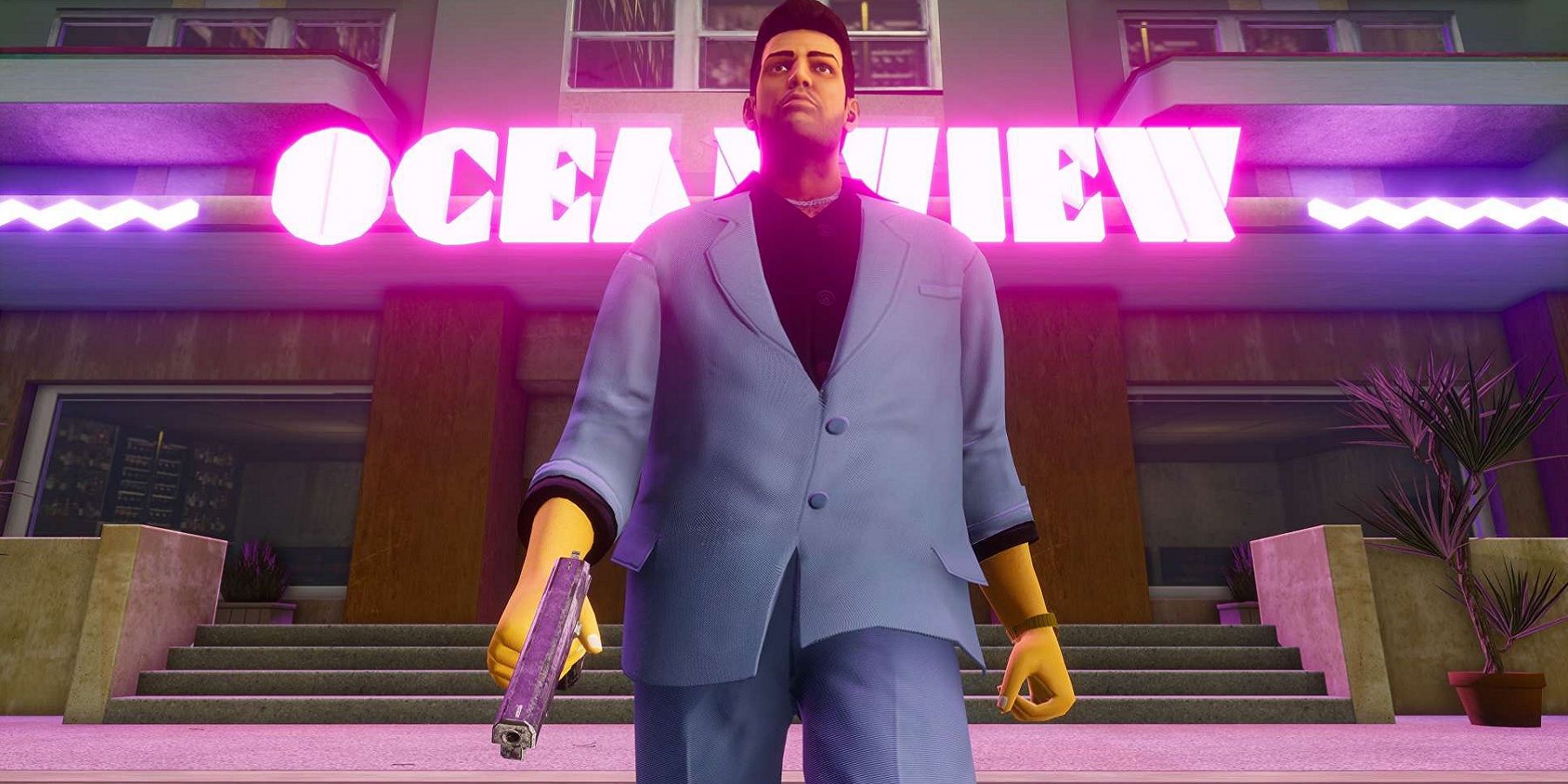 Grand Theft Auto fans spot a change in the GTA Trilogy trailer that suggests the collection is going to remove the Confederate flag.
gamerant.com
As pointed out by Reddit user Chazza354, it seems that Rockstar Games has changed the appearance of Phil Cassidy in the
Grand Theft Auto
trilogy so that he no longer has a
Confederate flag
t-shirt. In place of the Confederate flag is a skull logo of some kind. While the Confederate flag is highly controversial, some still see this as an odd move given the nature of the
GTA
games and that it's used in a satirical fashion. The
Grand Theft Auto
games don't celebrate the Confederate flag, but rather make fun of the characters that associate with it.
The possibility has been floated that Rockstar Games only removed the Confederate flag in the
Grand Theft Auto Trilogy reveal trailer
, but plans on keeping it in the game itself. If that was the case, though, one would think that Rockstar Games would have simply not shown any clips of Phil Cassidy in the reveal trailer to save itself from time. The more likely explanation is that the Confederate flag has been removed from
GTA Trilogy
, though Rockstar Games itself has not offered any clarification at the time of this writing.
If
Rockstar Games
has removed the Confederate flag from
Grand Theft Auto Trilogy
, it wouldn't even mark the first time that the flag has been removed from one of its games. As some may recall,
Grand Theft Auto 5
changed a Confederate flag at one of its trailer parks to an American flag, though it did keep the Confederate flag clearly visible in other areas of the game.