Source:
https://www.tweaktown.com/news/82579/grand-theft-auto-earns-record-247-million-in-q222/index.html
Take-Two Interactive just published its 10-Q report detailing info on GTA sales. Based on historical data, we can extrapolate the figures and compile them in a graph. The results are pretty interesting.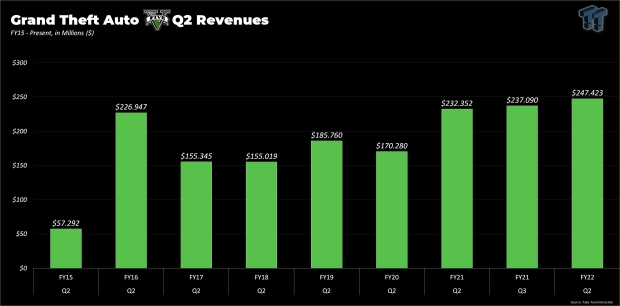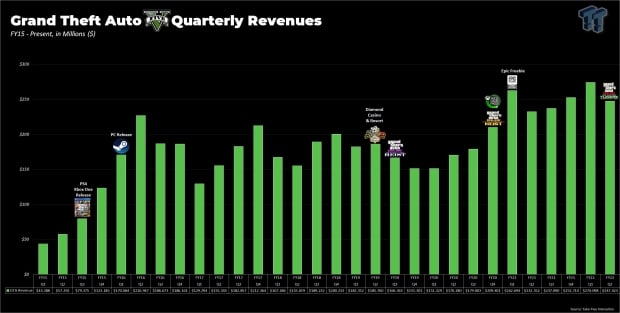 Based on our findings, the Grand Theft Auto franchise made about $247.423 million in Q2 Fiscal Year 22. This is a record-breaking Q2 that delivered the best earnings since GTA V's release. To date, Grand Theft Auto V has propelled franchise earnings to $6.925 billion since launch in September 2013.
Game sales are likewise up. GTA V has now sold-in 155 million units worldwide, and Q2 is the fourth consecutive quarter where the game has sold 5 million units. GTA V is selling more copies per quarter than some games sell in their entire lifetimes.