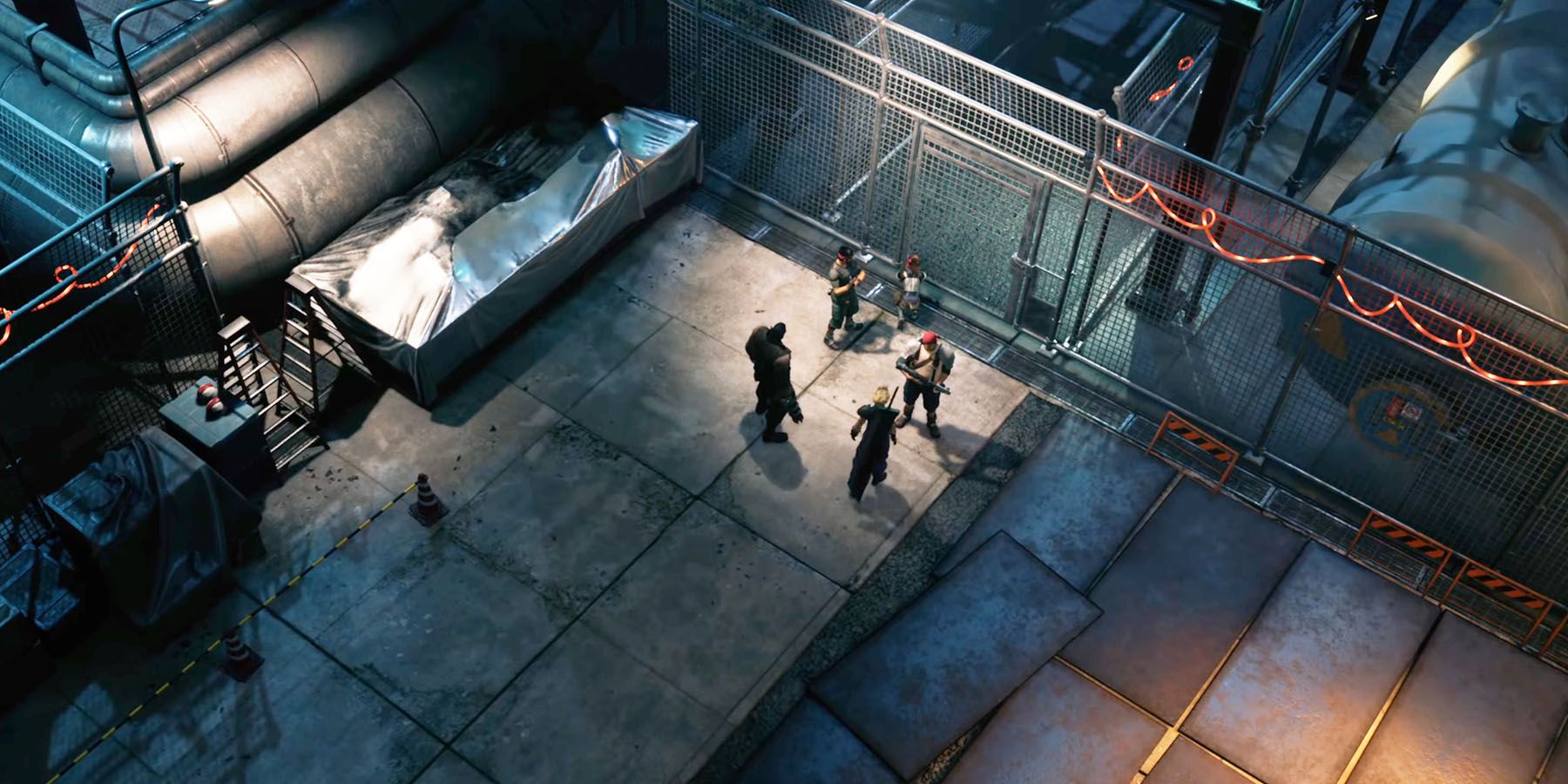 Thanks to the PC release of Final Fantasy 7 Remake, one fan shows off a video that uses photo mode to replicate the classic fixed camera.
gamerant.com
The Photo Mode introduced in this version lets fans take some amazing screenshots of the game's locations, characters, and enemies. Some fans have even managed to use Final Fantasy 7 Remake's Photo Mode to restore color to certain flashback scenes, enhancing the experience. Thanks to the remake now being ported to the PC, fans are able to mod certain aspects of the game, including the Photo Mode. This allowed one fan to show off how Photo Mode can be used to make the remake more accurate to the original.
In a video by YouTuber Final FanTV, Final Fantasy 7 Remake's opening six minutes are altered to utilize the fixed camera from the PS1 original. The video follows Cloud and AVALANCHE during the game's iconic bombing mission, with the camera angles recreated in the remake. The player even mimics the same camera pans and side angles during battle, with Cloud attacking the Shinra Soldiers with combat that is purposefully made to look like the original.
As the video continues, the high and wide angles of the original camera are seen being implemented into Final Fantasy 7 Remake, showing off the vast depth and scale the remake has in regards to its set pieces - especially the Shinra reactor. The video includes a side-by-side comparison to the original game, where fans can see the differences in the areas despite their similar layouts.
All of these fixed camera angles use modding tools that were developed for the game's photo mode by Otis_Inf. According to Final FanTV, however, this video is more meant to be a "proof-of-concept" that could inspire future mods of Final Fantasy 7 Remake. Some suggestions he listed for a potential full-on mod of this kind would be to stick with the game's normal battle camera, as it could interfere with the actual gameplay. He also suggests to leave the cutscene camera as is, where the classic cam mod would suit exploration the best. With the game now on PC, maybe a quality-of-life mod overhaul like this could be developed in time.
This is a proof of concept hopefully to inspire the modding community to make FF7R fully playable with classic PS1 FF7 Cameras. Note: I cut out the cutscenes (The mod should just go to the cutscene camera because alot of lighting and placement swaps happen when the camera is away) Also, battles should also just return to Remake camera style. Just exploration with classic cams would be so cool!