Jun 22, 2014
13,531
14,076
930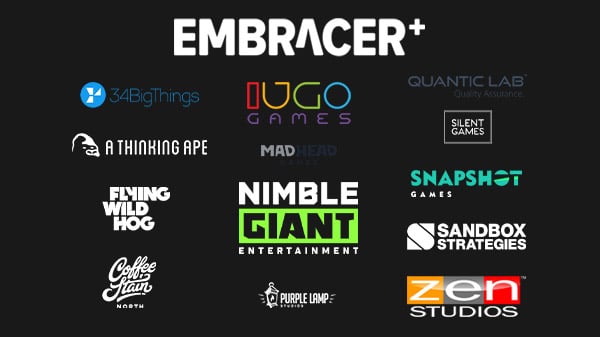 THQ Nordic parent Embracer Group has acquired 13 new companies, including 11 game studios. The full list includes: 34BigThings, A Thinking Ape Entertainment, Coffee Stain North, Flying Wild Hog…
www.gematsu.com
THQ Nordic parent Embracer Group has acquired 13 new companies, including 11 game studios. The full list includes: 34BigThings, A Thinking Ape Entertainment, Coffee Stain North, Flying Wild Hog, IUGO Mobile Entertainment, Mad Head Games, Nimble Giant Entertainment, Purple Lamp Studios, Quantic Lab, Silent Games, Snapshot Games, Sandbox Strategies, and Zen Studios.
Didn't see a thread for it, I apologize if there's already one out there. I'm not really familiar with the other studios, but FWH is massive. They recently acquired 4A Studios so that gives them 2 of the best FPS studios out there. Shadow Warrior 3 looks boss as fuck and I loved the first two. Hope Embracer delivers with the budget for all these studios and are not a pyramid scheme or shit. It's wednesday, so YOUR MOVE MICROSOFT.
Also, obligatory:
Stay mad Diggeh my man.