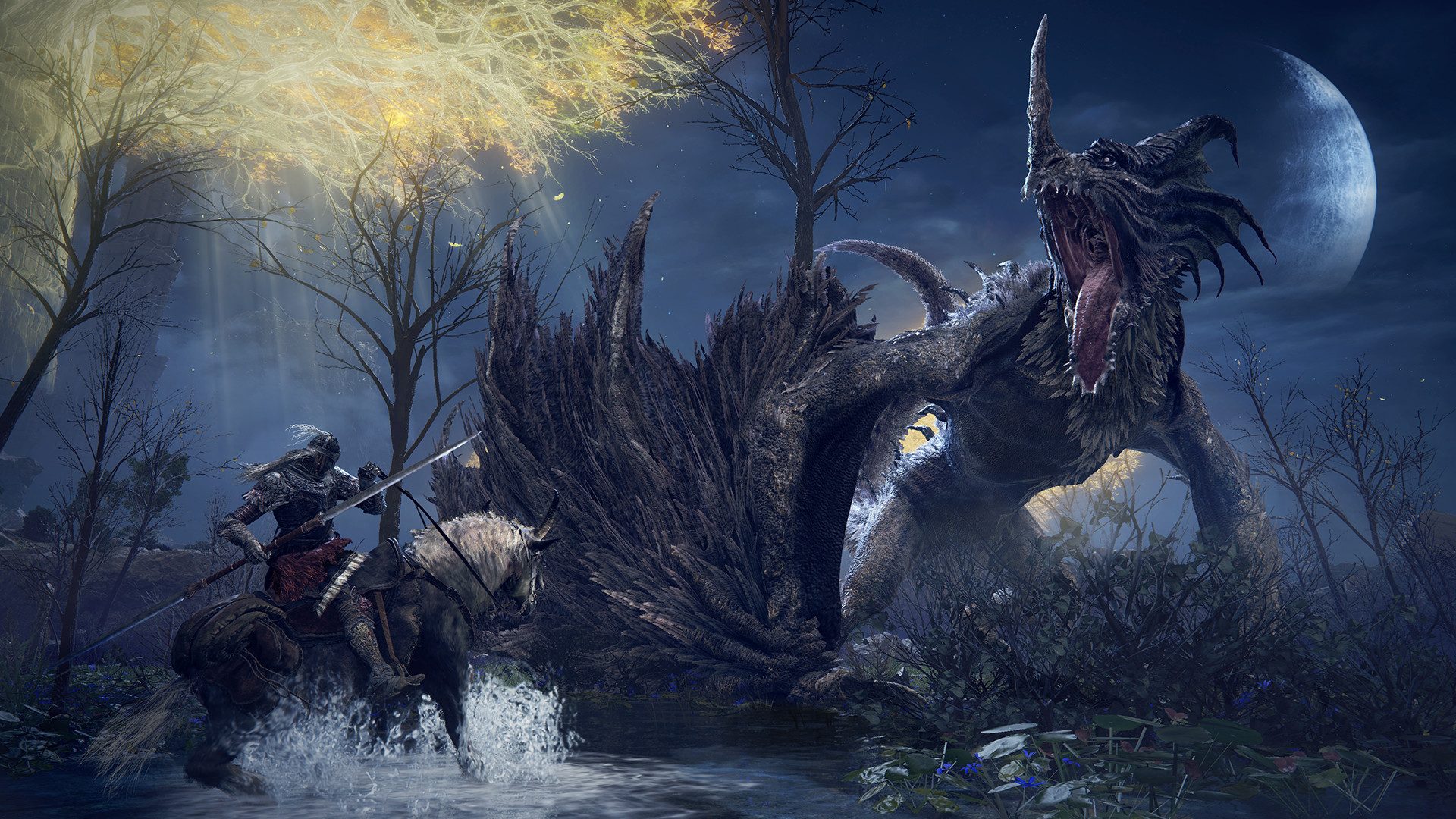 The Souls creator discusses open world design, accessibility, It Takes Two, and more.
blog.playstation.com
When asked about Elden Ring's difficulty, and how it ends up excluding more casual players, Myazaki says it's a valid discussion, and that this time the team worked to make the game more accessible and intuitive:
In other games, Myazaki says that because of linearity, players were forced to use all their skills to beat bosses, which ended up causing long frustrating fights and many players ending up giving up on the game. In Elden Ring, with the open world, if the player gets stuck in a boss, he can go elsewhere to improve his character, and come back stronger and more confident. Myazaki also says that Elden Ring makes co-op easier; making it easier to call friends to help you this time:
How has the ongoing discourse around game difficulty and accessibility impacted the way you've tailored and maintained FromSoftware's trademark difficulty in Elden Ring? Was this something your team has been trying to be more mindful of?
Yes, we have. It's a valid discussion. I feel like our approach to these games, not just Elden Ring, is to design them to encourage the player to overcome adversity. We don't try to force difficulty or make things hard for the sake of it. We want players to use their cunning, study the game, memorize what's happening, and learn from their mistakes. We don't want players to feel like the game is unfairly punishing, but rather that there's a chance to win a difficult encounter and make progress. We understand that Souls-like games are regularly associated with impossible levels of difficulty with high barriers to entry. But we try to design the games to make the cycle of repeatedly trying to overcome these challenges enjoyable in itself. So we hope that with Elden Ring and the new options it provides, it will be a success in that respect.


In Elden Ring, we have not intentionally tried to lower the game's difficulty, but I think more players will finish it this time. As I mentioned, the player's level of freedom to progress through the world or return to a challenge later are all elements that I feel will help people get through the game at a more leisurely pace. Also, there isn't a focus on pure action. The player has more agency to dictate their approach against, for example, the field bosses in the overworld and how they utilize stealth in various situations. We've even reduced the number of hoops that you have to jump through to enjoy it in multiplayer. So we hope the players embrace that idea of receiving help from others. And we feel like the overall clear rate will go up this time because of these things.
Other stuff:
He loved playing It Takes Two with a friend & praises its quality (finished it in 3 days)
Miyazaki can imagine to collaborate with another creator again, but he'd probably choose someone outside of gaming
Last edited: