Company shares its release slate for the rest of the current fiscal year…

www.videogameschronicle.com
The games are two of five titles scheduled to release during the three months ending on March 31, 2023, four of which "have not yet been publicly disclosed".
EA provided an update on its release slate for the rest of the current fiscal year as part of its latest earnings report, which was published on Tuesday.
The four undisclosed titles scheduled for release in the fourth quarter are listed as "Major IP", "Partner Title", "Remake" and "Sports Title". The previously announced game coming during the quarter is EA Sports PGA Tour.
The partner title referred to could be Star Wars Jedi Fallen Order 2, which was until recently reportedly targeting a 2022 release.
Other upcoming games from the publisher include Apex Legends Mobile, which will launch this month, and F1 22, which is being released on July 1.
The final EA Sports FIFA game will follow in EA's second quarter ending on September 30, as will a new Madden game.
The third quarter ending on December 31 will include the release of the next NHL game and the new Need for Speed.
EA will also launch The Lord of the Rings: Heroes of Middle-Earth this fiscal year. The free-to-play collectible RPG was announced on Monday.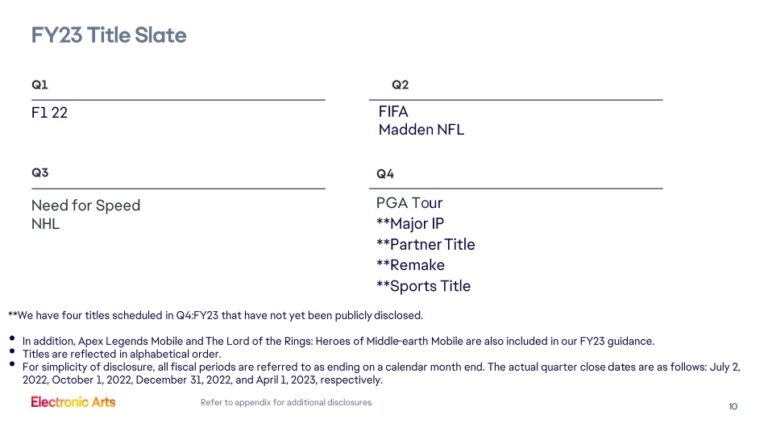 -------------------------------------------------------------------------------------------------------------------------------------------------------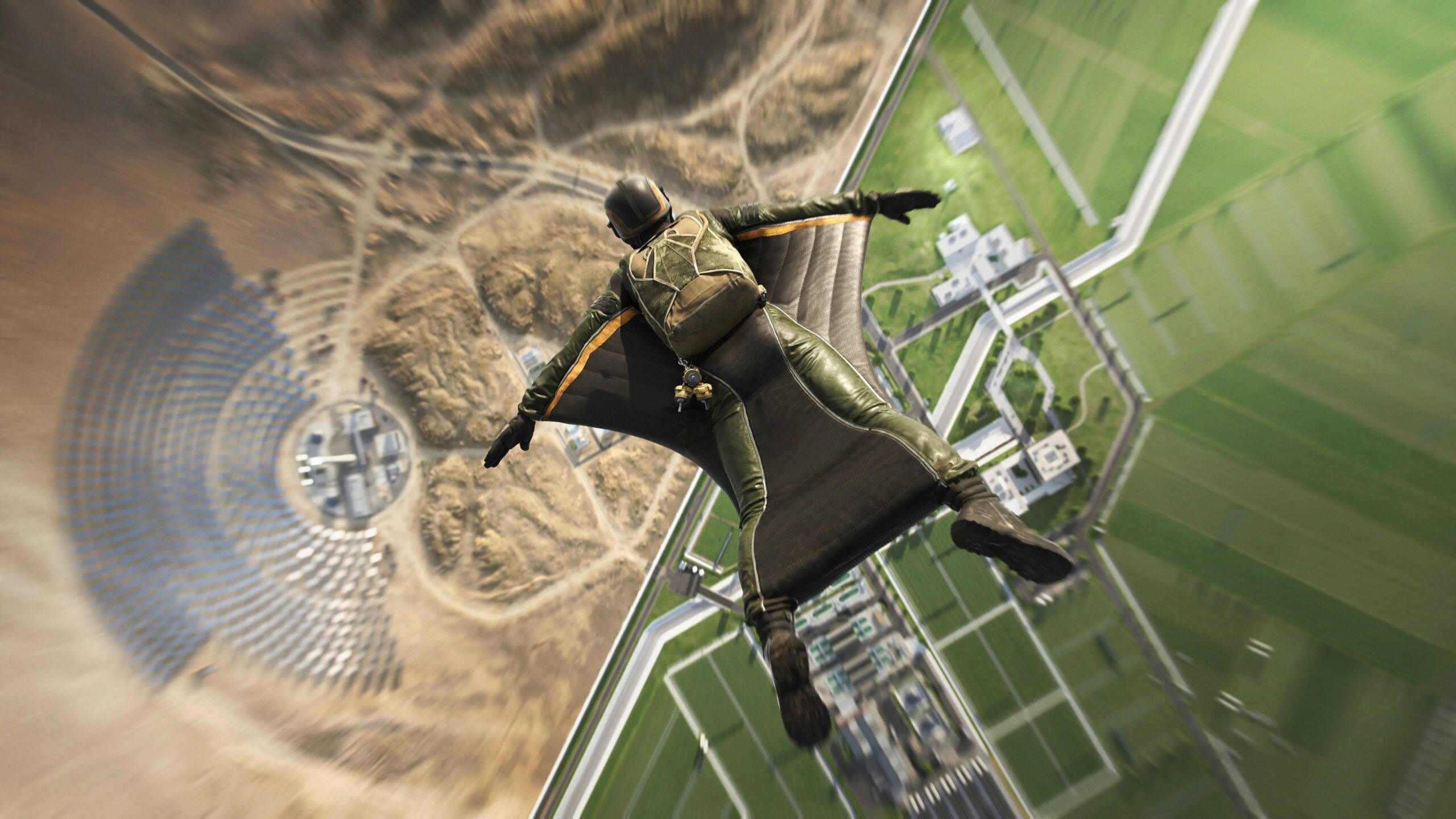 Andrew Wilson also provides an update on EA's release plans for Battlefield Mobile…

www.videogameschronicle.com
Asked if EA's commitment to investing in the game had changed following players' response to the update, boss Andrew Wilson said it hadn't.
"No, and again, we take the long view here," he responded (transcribed by VGC). "This is one of the great franchises of our industry, built by one of the great teams in the industry, and our expectations are it's going to continue to grow and be a really important part of our portfolio for many, many years to come."
In December, EA announced its intention to create a "connected Battlefield universe" alongside widespread changes to the franchise's development structure.
As part of these plans, DICE general manager Oscar Gabrielson left EA altogether, while Respawn and Infinity Ward co-founder Vince Zampella took on a new role as the overseer of the entire Battlefield franchise.
Halo designer Marcus Lehto is also leading a new Seattle studio whose aim is to add more meaningful narrative to the Battlefield series.
"We've got incredible leadership of that team now," Wilson said on Tuesday. "They're rethinking the development process from the ground up, and really using kind of the Vince Zampella/Respawn model of 'get to the fun as quickly as possible'.
"They've been doing thousands of updates for the community, working on quality of life, and really getting the core game right. I think there's still more work for us to do there and the team is committed to doing that work for the community.
"Beyond that, once we get to a place where we feel like we're in the right place with the core experience, and with the core game, then you should expect us to invest and grow beyond where the game is at today."
Wilson's comments echo those he made during EA's previous earnings call in February. At the time, he backed developer DICE to overcome Battlefield 2042's disappointing launch and re-engage its fanbase, claiming: "I believe that we're going to see this game do really well over the course of time."
Earlier that day DICE had delayed the release of Battlefield 2042 Season 1 until the summer of 2022 so that it could focus on bringing the base game up to scratch.
During today's earnings call, Wilson also provided an update on EA's release plans for Battlefield Mobile.
The company hasn't included any projected earnings from the game in its guidance for the current fiscal year ending on March 31, 2023, but Wilson didn't rule out the title launching during this period.
"Right now, I think we're looking at going into further testing at the end of May, and then subject to the metrics and the data and the engagement that we see, we might look towards the end of this year, beginning of next year, for a global launch, but remembering, mobile all really comes down to the tuning and the balancing once we go into that closed beta phase."
He added: "We want to give ourselves the opportunity to ensure the game has all the soft launch and closed beta that it needs in order to tune and balance, but having played the game, I can tell you that I think we're excited for the potential."