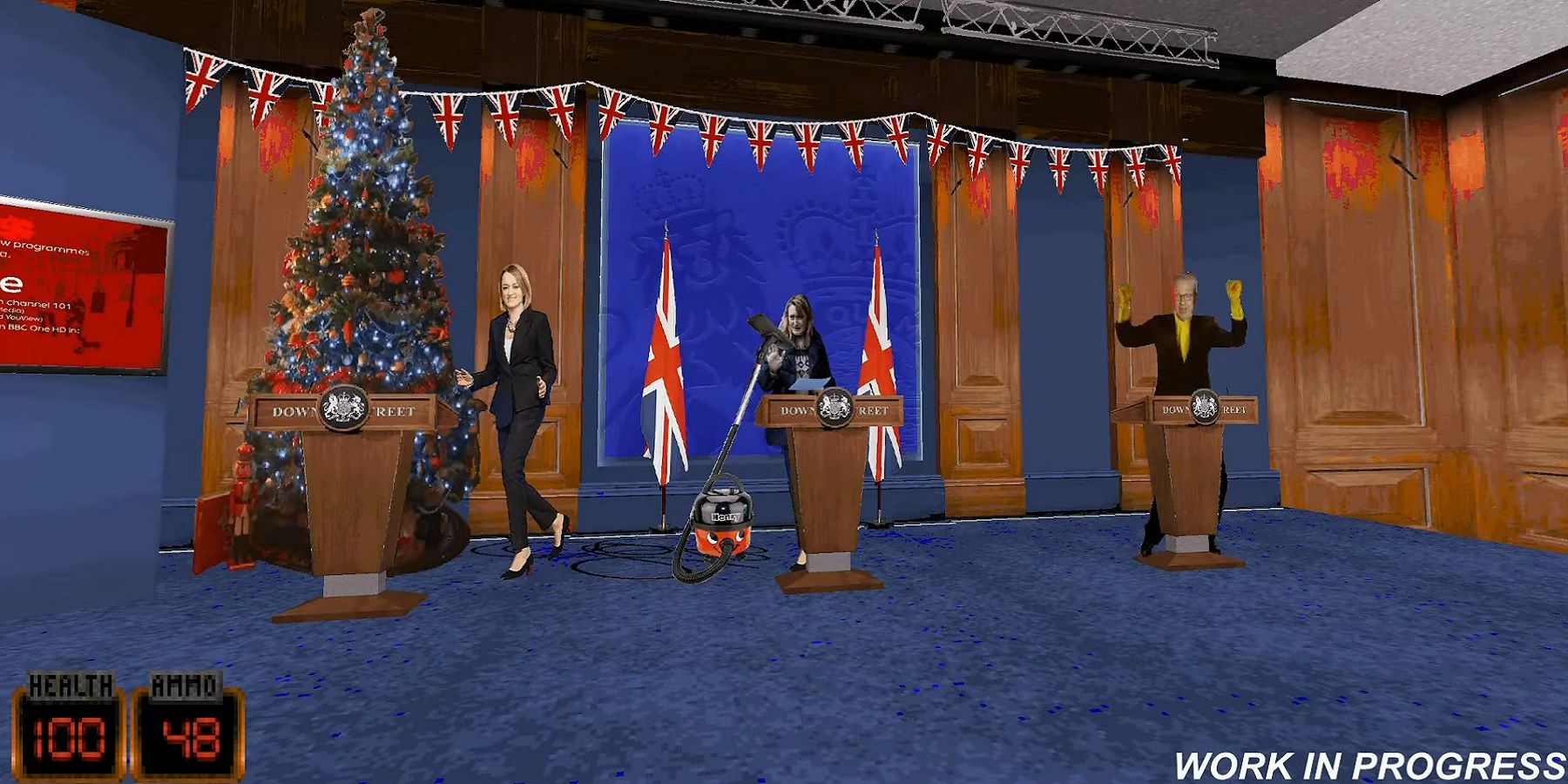 While the series has gone the way of the dodo since the last entry, Duke Nukem 3D is still considered a classic, with mods being made to this day.
gamerant.com
In a recent video uploaded to YouTube, Dan Douglas has shown the current work that's been put into "Duke Smoochem 3D," a mod that takes the classic
Duke Nukem
game and turns it into a shooter with a heavy leaning towards all things British. While the main purpose of the video is to show off the track by D. Lee Jackson, who composed one of the songs for the 1996 FPS, it also demonstrates some footage from the add-on, which encapsulates a lot of the aesthetic and cultural landscape that many readers from the UK will no doubt recognize. The mod itself is being created in the original Build engine that was used to make the main game.
Among other things, there are guns fired in a Sainsbury's supermarket, the shooting up of a Yazoo milkshake truck, which then engulfs controversial politician Nigel Forage in the runny substance, the sight of a Gregg's bakery on the high street, and much more. There's even a sequence that takes place inside
the Great British Bake-Off tent
, which is a show that became popular even outside of Britain. In general, "Duke Smoochem 3D" attempts to embrace what it means to be from Britain, and although it does so while maintaining the action of the game, much of the theme has an air of amusing satire about it.
At the moment, there doesn't seem to be any release date for the mod, but it looks as though Douglas has been working on it for a few months now