211.9 million games were sold across UK & Ireland, mainland Europe, Middle East and Africa (EMEA) in 2020, according to sales tracker GSD.
65 million boxed games were sold across the various markets, which is a rise of 0.8%.
FIFA 21 was No.1 in almost every market bar Finland, where the top seller was NHL 21
The biggest publisher of boxed games across Europe was Nintendo, with a market share of over 28%, more than double EA in second place. In terms of digital, Ubisoft is No.1 with a nearly 18% market share, again ahead of EA in second place.
In terms of consoles, PS4 was the biggest platform for downloads across the tracked publishers, accounting for 52% of sales -- PC was in second place with 27%
In terms of boxed games, it is still PS4 at the top with a 43% market share, although it is only narrowly ahead of Nintendo Switch, which has a 41% market share
GSD Annual 2020 Top 20 Video Games (Digital + Physical)​
| Position | Title |
| --- | --- |
| 1 | FIFA 21 (EA) |
| 2 | Grand Theft Auto 5 (Rockstar) |
| 3 | Animal Crossing: New Horizons (Nintendo)* |
| 4 | FIFA 20 (EA) |
| 5 | Call of Duty: Black Ops Cold War (Activision Blizzard) |
| 6 | Mario Kart 8: Deluxe (Nintendo)* |
| 7 | The Last of Us Part 2 (Sony) |
| 8 | Assassin's Creed Valhalla (Ubisoft) |
| 9 | Call of Duty: Modern Warfare |
| 10 | Red Dead Redemption 2 (Rockstar) |
| 11 | NBA 2K20 (2K Games) |
| 12 | Super Mario 3D All-Stars (Nintendo)* |
| 13 | Tom Clancy's Rainbow Six Siege (Ubisoft) |
| 14 | Cyberpunk 2077 (CD Projekt)* |
| 15 | Minecraft: Switch Edition (Nintendo/Microsoft)* |
| 16 | Ghost of Tsushima (Sony) |
| 17 | Assassin's Creed Odyssey (Ubisoft) |
| 18 | Ring Fit Adventure (Nintendo) |
| 19 | Just Dance 2020 |
| 20 | Super Mario Party (Nintendo)* |
*Digital data not available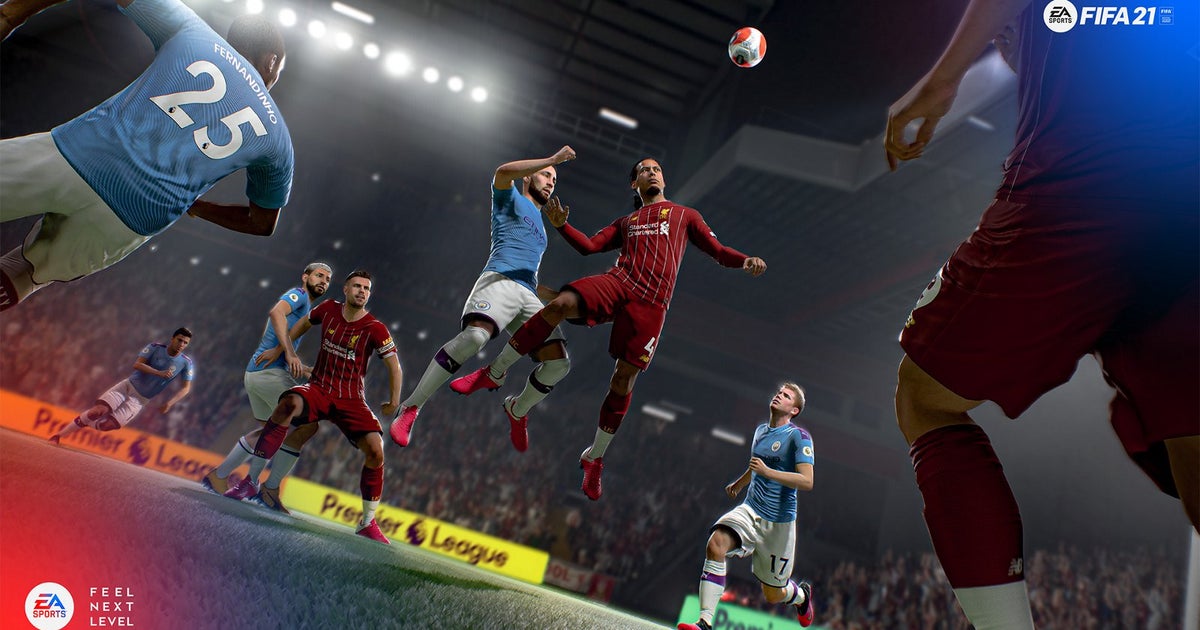 211.9 million games were sold across UK & Ireland, mainland Europe, Middle East and Africa (EMEA) in 2020, accordin…
www.gamesindustry.biz
Last edited: