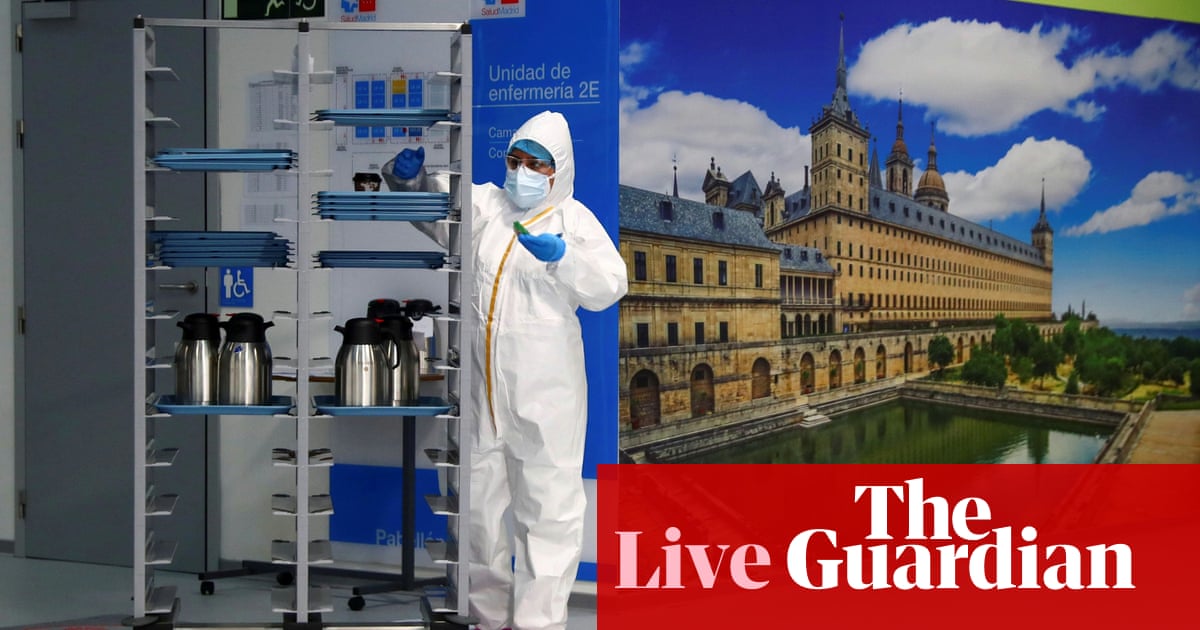 Spain records 766 deaths; Germany plans to spend €9bn buying vaccines; Wuhan lab leak hypothesis 'extremely unlikely', WHO official says

www.theguardian.com
Coronavirus could have been circulating elsewhere before Wuhan discovery​
The virus that causes Covid-19 could have been circulating in other regions before it was identified in the central Chinese city of
Wuhan
at the end of 2019, a top expert at China's health authority said on Tuesday.
Prof Liang Wannian
, an expert with China's Health Commission, also told a press briefing at the end of a nearly one-month visit to Wuhan by a
WHO
-led team that there had been no substantial spread of the virus in the city before the late 2019 outbreak.
Embarek
says all work to identify the origin of Covid-19 continues to point towards a natural reservoir in bats but it is unlikely that they were in Wuhan.
It is not yet possible to pinpoint the intermediary animal reservoir for coronavirus, he adds.
The search for how the virus was introduced is still a "work in progress",
Embarek
says.