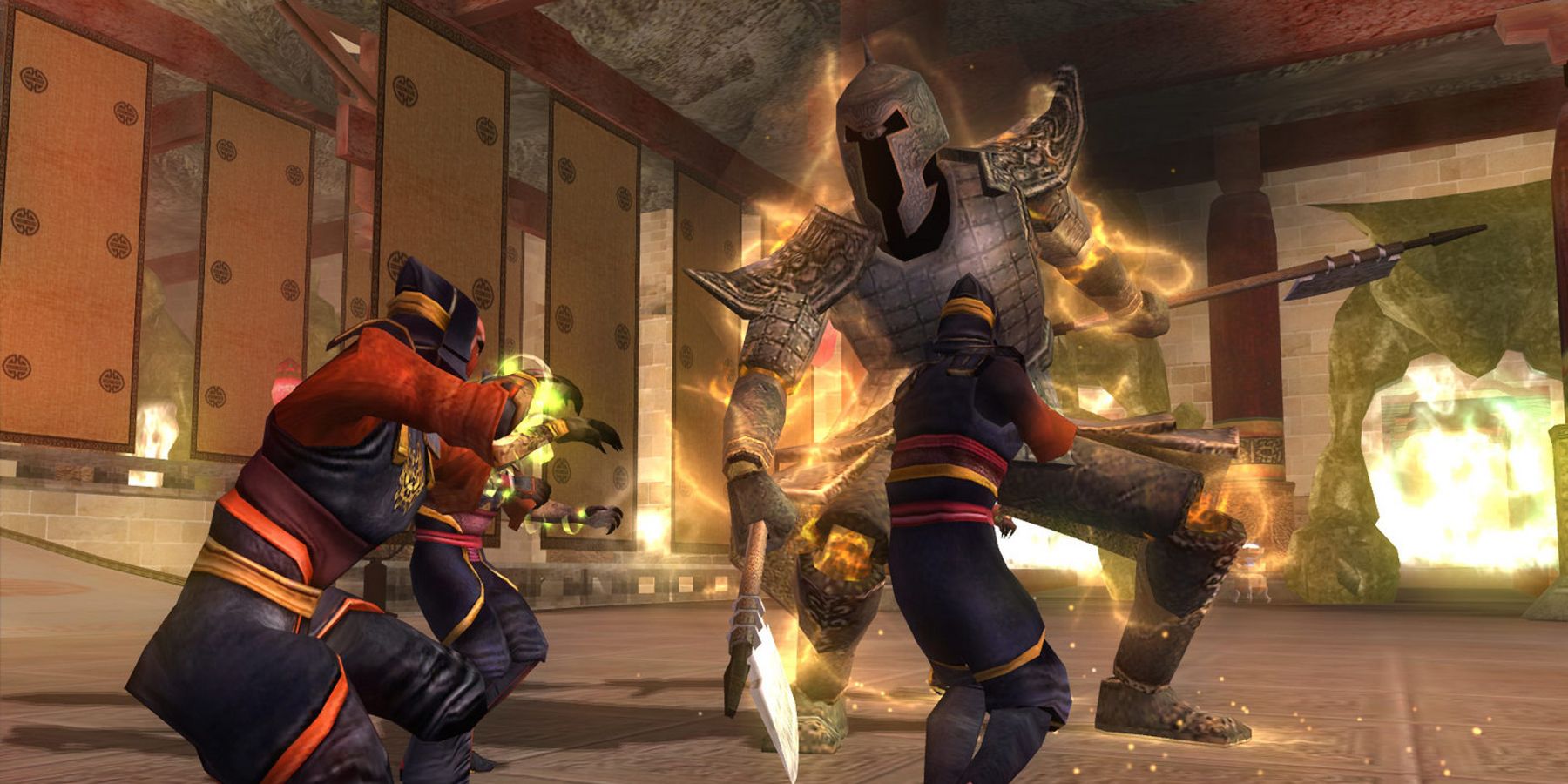 An ex-Bioware developer confirms that the studio was once working on a sequel for the beloved classic action-RPG Jade Empire.
gamerant.com
An ex-BioWare director and executive producer is sharing new details about a
Jade Empire
sequel that never came to be.
Mark Darrah worked with BioWare for 23 years, initially as a programmer on early action-RPGs including
Jade Empire
. He left the studio in 2020 and has shared a variety of details about his time at BioWare since. In a recent video on Darrah's Youtube channel, he talks about the
canceled sequel Jade Empire 2
, which started development after the original game's release. Darrah says that
Jade Empire
was ultimately canceled so BioWare could focus on the development of
Mass Effect
and
Dragon Age: Origins
instead.
Originally,
Jade Empire 2
was intended to be a direct sequel to the first game. Darrah explains that
Jade Empire 2
would be set some decades after the first time to allow the world's plot to move forward to state for an epic new story. However, BioWare made a big change at the studio that forced the team to rework the game.
BioWare shifted to the Unreal Engine
for development due to the needs of
Mass Effect
. In doing so, BioWare reworked
Jade Empire 2
into a modern game.
As for what modern game means, Darrah explained the setting would still feature
Jade Empire
's universe, but far in the setting's future. Further, the world would have had magic "suppressed" for hundreds of years. Players would play the role of an investigator from a "crisis response unit" looking into the use of magic. Darrah says that this concept would ultimately be shifted into a
different game named Revolver
, which was also canceled.
One big detail that
Jade Empire
fans will appreciate confirmation of is the ending BioWare would branch off from for its sequel. The
version of Jade Empire 2
supposed to be set in the far future would be based on the option for players to sacrifice themselves to allow Wu the Lotus Blossom to reign over the Jade Empire. In other words,
Jade Empire
's bad ending.