We exist in a world of tremendous commercialization and merchandising, where branding is reputation and logos identifiers. There's simply no shortage of products and services offered by corporations and businesses to take our hard earned bucks. Whilst many brands are built upon a steady stream of success and desire for excellence, so too are there imitators and merchants of lesser product, and that's what I'm hoping to address. Name the brands that you have the most respect for in terms of their products and services, whether that be past or present. You may choose absolutely anything, the requirement being that the brand is established and one you have personal experience with in your life. Those brands to whom you've become a loyal customer and will accept no substitutes.
I'm hoping to include some rules to make things more interesting:
You can choose a maximum of 5 brands for submission.
Entries can be from any sector, though discretion is advised.
If the company specializes in different fields, choose yours.

You can amend and change your selections as you see fit.

You must have experienced the brand first-hand.
Mine:
Odeon - Cinema Chain
I'm extremely passionate about movies and I visit Odeon the most. Tickets are fairly priced, good image quality and there's a Costa in my local one.
NFL - Sports League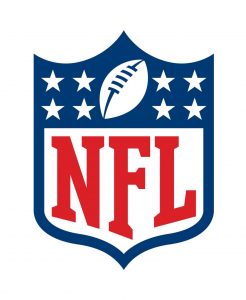 Huge football fan and supporter of the New York Giants (see avatar) for many seasons.
Morrisons - Supermarket Chain
Great selection of products, reasonably priced, ethical and overall excellent. #FuckTesco
Apple - Mobile Phones
I'm still rocking a prehistoric iPhone 6 and have no plans to change unless it smashes.
NeoGAF - Message Board
Who loves ya baby?