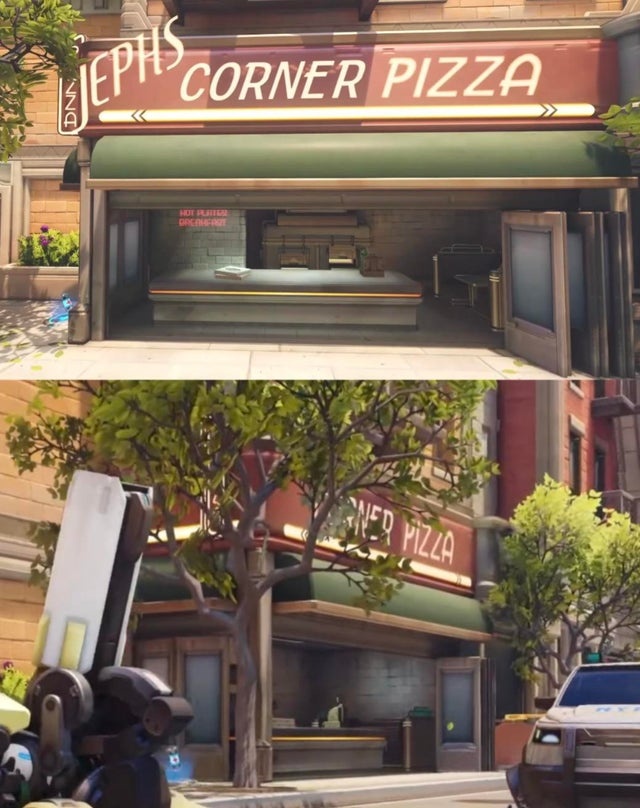 A reference to former Game Director Jeff Kaplan appears to have been removed from Overwatch 2 - the Bastion rework video revealed that Jeph's Corner Pizza no longer features the developer's name.

www.wowhead.com
Despite being fairly well loved by fans of Overwatch, Kaplan hasn't been without controversy, which could have something to do with the removal. Like Alex Afrasiabi, Jeff "Tigole Bitties" Kaplan was also an extremely outspoken Everquest guild leader before joining Blizzard, prone to vitriolic rants very unlike the mild mannered Papa Jeff persona known today. While angry rants from 20 years ago are hardly indicative of the person he is today and there haven't been any public allegations of wrongdoing on Kaplan's part, it seems likely that Blizzard is simply removing any overt developer references as a preemptive measure - it's hardly a major part of the game, so there's no real loss from its absence, and it avoids potential future embarrassment if something tragic should unfold. This seems like the most likely explanation and while it may be the safest option for Blizzard, it's a shame to see references to such an influential member of Overwatch history removed. Even more curious is that it only seems to have happened in Overwatch - there are still employee references to former leaders like Morhaime, Metzen, and even Kaplan in World of Warcraft, so it's strange that his name would be scrubbed from one Blizzard game and not the other.
Stick a fork in Blizzard, they're done. They're now erasing people just on the
possibility
that the mob would dig up something from 20 years ago and get mad.