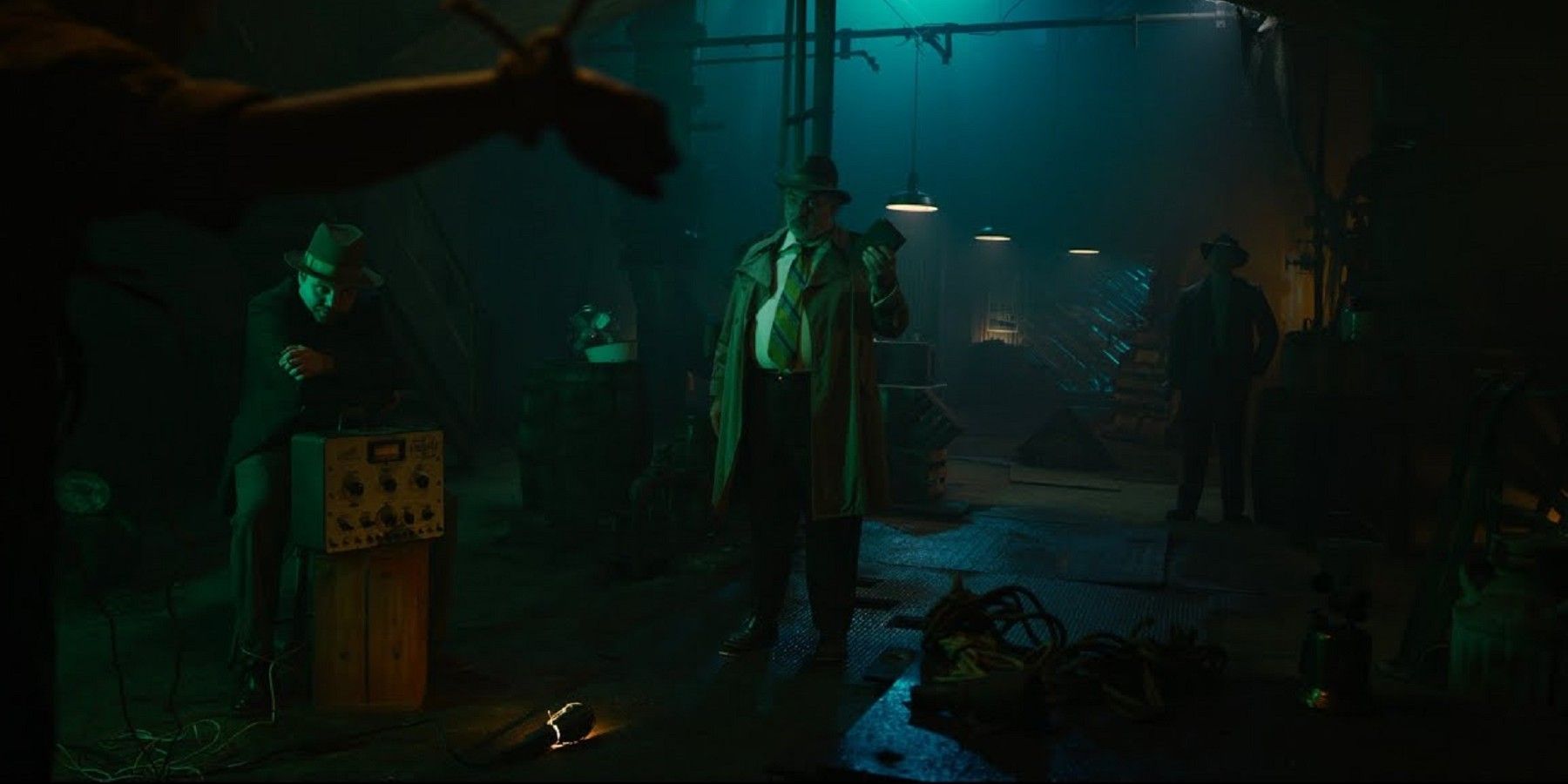 A BioShock fan makes an incredible short film dedicated to the in-game interrogation of Timmy H. in the Lower Wharf of Neptune's Bounty.
gamerant.com
One
BioShock
fan recently decided to make an incredible short film focusing on the interrogation of Timmy H.
BioShock
players learn about the in-game interrogation of Timmy from an audio log found near his body in the Lower Wharf of Neptune's Bounty. The audio log combines with another that's called "Picked Up Timmy H." to unveil a bigger picture about the power struggle between Andrew Ryan and Frank Fontaine that Timmy got wrapped up in. YouTube content creator Solano Pictures has recreated the brutal interrogation of Timmy H. by piecing together the
BioShock
lore with some of its own creativity.
Solano Pictures'
BioShock
short film begins similarly to the initial game as it shows the surface of the ocean and the memorable lighthouse that begins the in-game adventure. The scene quickly shifts to one in Neptune's Bounty where Timmy H. is tied up to a large pipe with
BioShock's Rapture
Security Chief Sullivan and his lackeys observing the contents of a crate marked with a black hand. Sullivan's men set up a battery with connecting jumper cables before they splash the tied-up Timmy H. with a bucket of water to begin the interrogation.
The
BioShock
short film implements the Timmy H. Interrogation audio log into its dialogue, but there's more of a back and forth between Timmy H. and Sullivan as the Security Chief tries to understand the connection between Timmy H. and
BioShock antagonist Frank Fontaine
. The crate that Sullivan keeps referencing during the interrogation is important to the interrogation as it's a box of contraband that was seized, and it's the main thing linking Timmy H. to Fontaine's criminal network of smugglers. Sullivan demands to no avail that Timmy H. turn over Fontaine and his smuggling ring to the leader of Rapture, Andrew Ryan.
After failing to get the necessary information from Timmy H. in Solano Pictures'
BioShock
short film, Sullivan seemingly finishes the tied-up character off before walking off. A shadowy figure arrives and kills Sullivan's men, shooting the pipe above Timmy H. in the process which causes a waterfall to pour onto him. The figure unveils himself to be Frank Fontaine who then decides to finish what Sullivan started in electrocuting Timmy H. to death. A
BioShock film
has been brought up in Hollywood multiple times, but because it isn't happening, Solano Picture's
BioShock
short may fill the void.