Feb 1, 2017
10,393
8,354
945
With APUs included, it looks quite unusual.
Jon Peddie Research has released its Q2 2019 GPU market results, and it's official: AMD shipped more graphics unit than Nvidia for the first time in five years, thanks to AMD shipping almost 9.85% more GPUs than in Q1 (by comparison, Nvidia sold about the same). The market share data represents cumulative shipments of all types of desktop PC graphics units,
including those present in processors, which is an area that Nvidia doesn't have a significant market presence
.
The last time AMD led in GPU shipments, the Radeon R9 290X was the fastest gaming GPU you could buy, and Nvidia had not yet released the performance powerhouse that would be Maxwell. Nvidia has been the market leader ever since the Maxwell-based 9-series GPUs launched, but it seems AMD has finally gotten over it at last.
Jon Peddie Research also reports that
discrete GPUs were in fewer PCs than last quarter (from 29% to 27%)
, that the PC market increased by 9.25% since last quarter, and that AIB sales actually declined 16.62% since last quarter.
Despite the overall market growth, Nvidia didn't ship significantly more or less GPUs than before, unlike AMD
, which had a large jump in sales.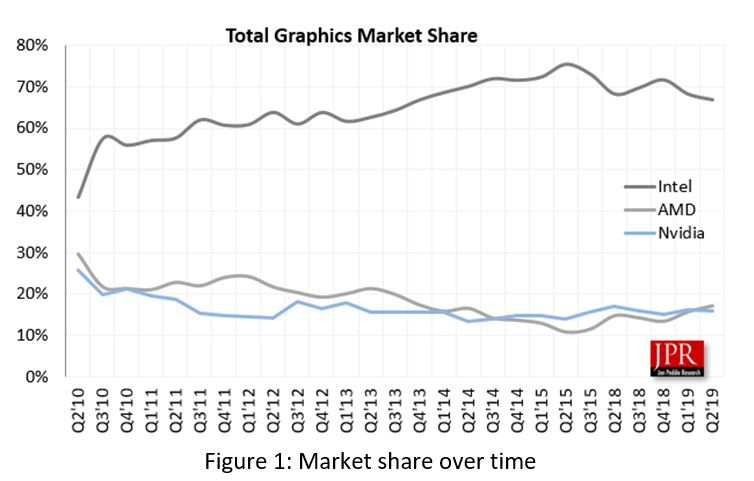 AMD has taken the lead over Nvidia in overall graphics market share for the first time in five years.
www.tomshardware.com