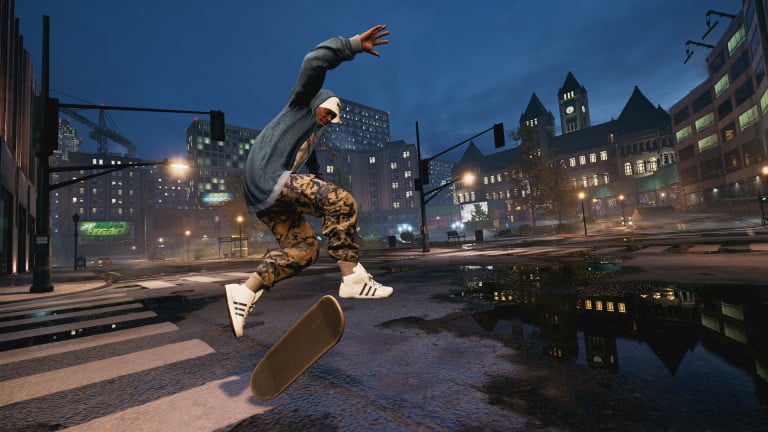 Jess Margera says he thinks the band's music will be in "the new one coming out"

www.videogameschronicle.com
Jess Margera was a guest on the Behind Closed Doors podcast last month, and at one point the conversation switched to how bands can make money beyond album sales.

"Now touring is your main income, and you really have to try and get licensing deals, try and get in where you can on video games or whatever, because that's another way to make some money," he said.

"I'm assuming you guys were on at least one of the Tony Hawk games, weren't you?" the interviewer asked (one of CKY's songs, 96 Quite Bitter Beings, appeared in the 2001 game Tony Hawk's Pro Skater 3).

"Yeah, and I believe we're doing the new one coming out too," Margera replied.

While it could be assumed that Margera was referring to last year's remaster of Tony Hawk's Pro Skater 1 + 2,

which will be released for Nintendo Switch this June

, he then goes on to mention that game as a separate product.

After the interviewer says, "I bet that was huge news when you found out [that you'd be in the new game]", Margera replied: "Yeah, my son just got a

PS5

and he got the remaster of 1 and 2."

He added: "It's so cool because the classic Tony Hawks are just so good and laid out great, but obviously the system is old and the graphics aren't so great, so they basically just vamped up with the same premise and the graphics are amazing."

It's worth noting that CKY has had its music featured in only one Tony Hawk's instalment: 2001's Pro Skater 3.

Musicians have form for leaking

Activision

's Tony Hawk plans. Early last year, punk rock group The Death Set announced

on Facebook

that it had "just licensed five new songs to Tony Hawk 2020 game" before the eventual announcement of Tony Hawk's Pro Skater 1 + 2.

Approached for comment on this report, an Activision spokesperson told VGC the company "doesn't comment on rumour or speculation".