Feb 11, 2020
498
1,482
465
"We explored a game concept back in 2008, a bit after the shipping of [the first] ME, where you were playing a Han Solo type of character in a Star Control-inspired game in the Mass Effect universe," Dorian Kieken tells me. "The game was intended to expand the Mass Effect universe and be done in parallel [with] the trilogy."
"I like the idea of exploring a 'grayer' character, akin to a smuggler/pirate type in the ME universe," Kieken explains. "It also allows you to see the world from a different point of view than the one of the chosen super- soldier. It's a bit like exploring the Star Wars universe without being a Jedi, or the Warhammer 40k universe without being a Space Marine.
Interestingly enough, other Mass Effect writers also told me about wanting to explore a more morally ambiguous character, with several of them referring to Elite Dangerous as a model they'd like to adapt for the Mass Effect universe. Ultimately, though, the Han Solo idea - which was dropped between the development of Mass Effect and Mass Effect 2 - was just too much to commit to at the time.
Kieken also mentions a separate space exploration system that was in development seven years later. Despite being designed for Andromeda, it never made the final cut.

"I remember playing a pretty good prototype of space exploration back in 2015," Kieken says. "You would basically pilot your ship from planet to planet.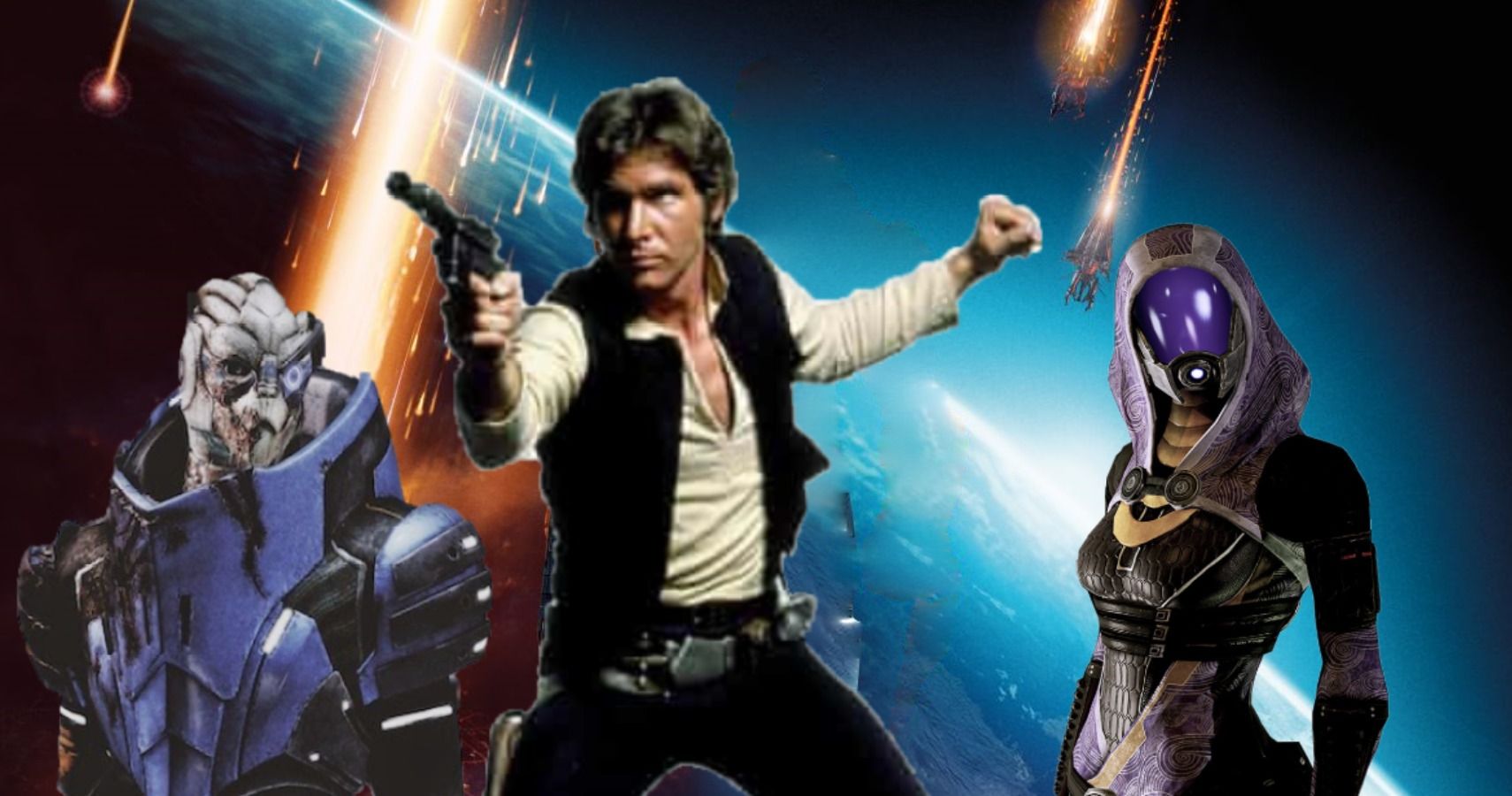 We were recently told about an idea for a Han Solo-inspired Mass Effect game that was ditched before Mass Effect 2.
www.thegamer.com