It's that time of year again!
However, it's going to be a bit different than the massive pageantry it has been past years where tens if not hundreds of thousands of NFL fans descend on the host city. This year they are going to be doing this all remotely! This will be fun because as history has shown, some teams have difficulties operating fax machines!
Goodell thought he may have a reprieve from getting booed this year, but Bud Light stepped up and set up a fun charity.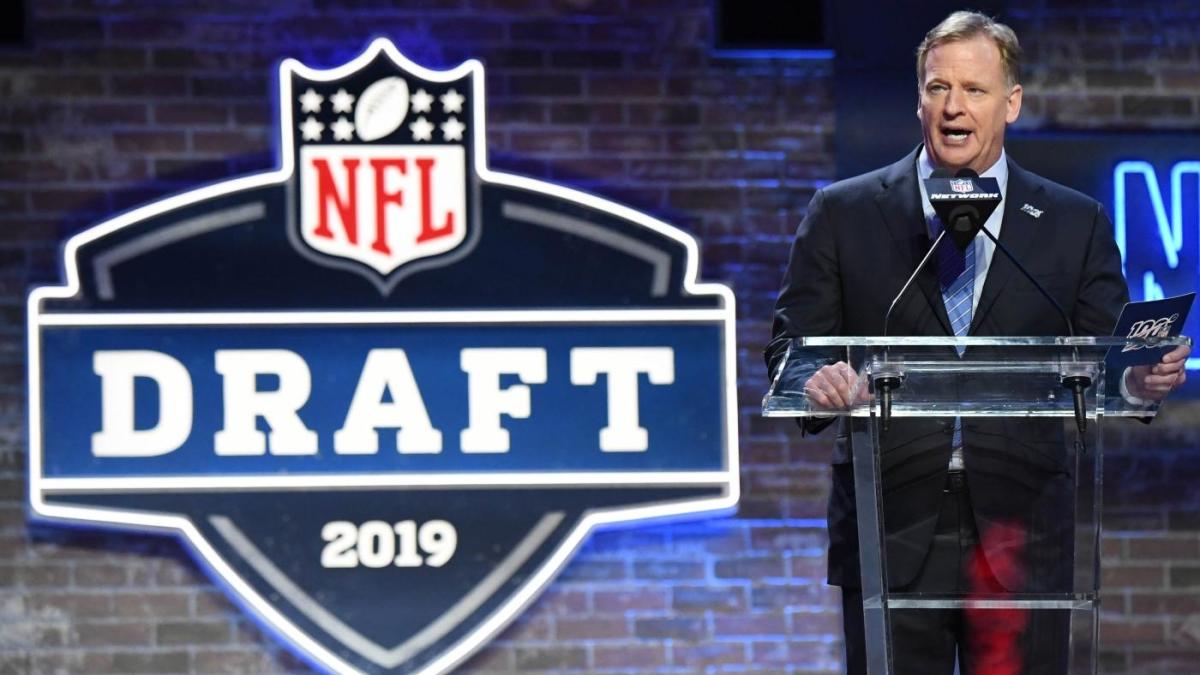 Bud Light is asking fans to record their boos and raise money for COVID-19 relief efforts
www.cbssports.com
As usual, there's shenanigans afoot in the leadup:
Let's take a look at some of the War rooms some GM's have set up (some are probably just a joke
)
If anyone has other pictures of their team's war room, just let me know and I'll add them.
49ers:
Giants:
Bengals:
Chiefs:
Broncos:
Where:
Originally it was supposed to be held in Las Vegas, but all hell broke loose in 2020 so it's all being done remotely
When:
Day
1: April 23 2020 @ 8pm ET//5pm PT
Day 2: April 24 2020 @ 7pm ET/4pm PT
Day 3: April 25 2020 @ 12pm ET/9am PT
How to Watch:
TV: ESPN, NFL Network, ABC
Streaming: ESPN app and NFL app, or there's definitely going to be some twitch streams if you can find them
Draft Order:
(Until trades start happening)
1. Cincinnati Bengals
2. Washington Redskins
3. Detroit Lions
4. New York Giants
5. Miami Dolphins
6. Los Angeles Chargers
7. Carolina Panthers
8. Arizona Cardinals
9. Jacksonville Jaguars
10. Cleveland Browns
11. New York Jets
12. Las Vegas Raiders
13. San Francisco 49ers (from Indianapolis Colts)
14. Tampa Bay Buccaneers
15. Denver Broncos
16. Atlanta Falcons
17. Dallas Cowboys
18. Miami Dolphins (from Pittsburgh Steelers)
19. Las Vegas Raiders (from Chicago Bears)
20. Jacksonville Jaguars (from Los Angeles Rams)
21. Philadelphia Eagles
22. Minnesota Vikings (from Buffalo Bills)
23. New England Patriots
24. New Orleans Saints
25. Minnesota Vikings
26. Miami Dolphins (from Houston Texans)
27. Seattle Seahawks
28. Baltimore Ravens
29. Tennessee Titans
30. Green Bay Packers
31. San Francisco 49ers
32. Kansas City Chiefs
So there we go! Definitely going to be an interesting one!
What hopes do you have for your team?
How long until a technical glitch happens?
Last edited: